Tesla will soon reveal partnerships with at least two dozen garages around Manhattan to provide higher-speed, 240-volt charger facilities to Tesla owners, says a report from The The New York Times Company (NYSE:NYT). As Manhattan is highly populated, such an arrangement will be perfect for those living in apartments for whom a parking spot is not ideal to charge their car.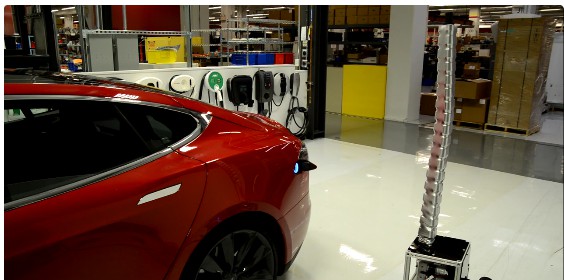 Tesla already offers a quick recharge service while traveling, as a network of well-known super chargers have been set up along major highways. "Destination chargers" at different resorts, parks and restaurant are also being installed by the EV firm. But using urban parking garages is a first for Tesla.
Some of New York's well-known parking companies such as iPark, Parklt...
More