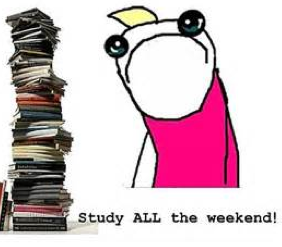 The main theme from the start of the Weekend Research report has centered around a slew of pending mergers. The primary focus for this weekend is the looming deadline for the Halliburton (HAL) deal to purchase Baker Hughes (BHI). The secondary theme for items to research is the ongoing strike at Verizon Communications (VZ) that is quickly turning ugly and shifts the focus away from a bid for Yahoo (YHOO). 
Halliburton 
The oil services giant has until the end of Saturday (April 30) to obtain approval from regulators or face the payment of a $3.5 billion termination fee. Considering Halliburton delayed the Q1 earnings call until May 3 from last Monday, the expectation is that the parties walk away from the deal. Otherwise, Baker Hughes could've already agreed to extend the negotiations for another period providing more time to obtain approvals that appear highly unlikely. Based on an expected deal termination, Baker Hughes becomes an intriguing play with a net cash position from the $3.5 billion payment. The company would have net cash of $1.7 billion, but Baker Hughes needs to restructure the company that could take a couple of quarters before getting too excited amount an investment. One might expect Halliburton to take a hit, but the stock rallied for the last couple of months on the gains in oil. 
Verizon 
The wireless giant suddenly faces a turn for the worse as the unions and management team appear far apart on a solution to the wireline strike. Without a resolution to start next week, the stock likely takes a hit. Verizon held above $50 this week, but a strike heading into another month will start disrupting business. Not to mention, big questions will exist regarding bidding for Yahoo in the middle of a lingering labor dispute that needs management focus. Actually, some investors including myself would see a withdrawal from the Yahoo bidding process as a big positive. 
Follow this post for updates over the weekend and let me know if any other items are worthy of weekend research. 
Disclosure: Long HAL