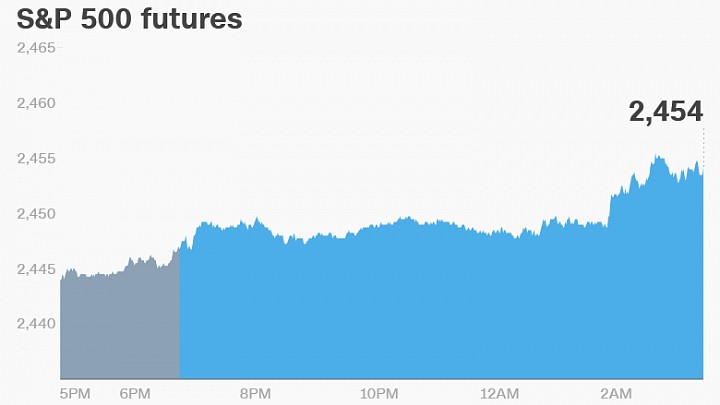 1. Trade with China: President Trump is expected to order a broad probe of alleged Chinese unfair trade practices on Monday.
Senior administration officials said Trump would direct U.S. Trade Representative Robert Lighthizer to look into forced intellectual property transfers and patent thefts.
The move could lay the groundwork for an official investigation, if Lighthizer recommends one. Should an investigation find wrongdoing, Trump could impose tariffs against Chinese imports, which would mark a significant escalation in his efforts to reshape the trade relationship between the world's two largest economies.
Chinese state media warned that the move could "poison" relations and eventually lead to a "trade war."
2. Japan's economy...
More