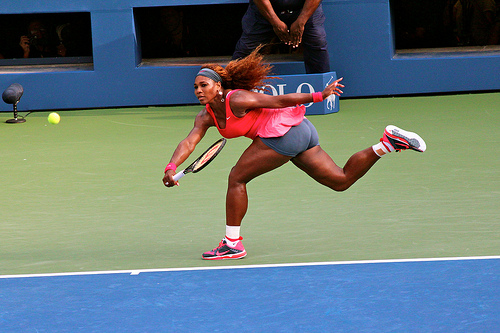 There's no doubt that media coverage is all over everything, 24 hours per day. Although the constant news cycle essentially never stops, outlets do have a say in which ways and angles they choose to cover the news.
An article in The Huffington Post recently alluding to this idea, using the lack of coverage of famed tennis star Serena Williams. Some suggest that because tennis is a mainly white sport, the lack of sponsors, media coverage and other forms of acknowledgement for her participation and dominance in tennis are overlooked for her white counterparts.
"When you have a woman who is strong, and powerful and dominant the way Serena is, there are some of those in the media who don't know how to approach that ... they want a pretty little blonde girl who meets the expectation of sex appeal," Kathy Kudravi, a producer for the American Sports Network said on HuffPost Live.
Even Andy Roddick, an all star tennis player himself, acknowledged some of the differences he sees with the way Serena is treated in the media versus other female tennis athletes. Calling her one of the greatest athletes of all time, Roddick stresses that even though he was sometimes a "jerk" he was allotted fair media time, according to The Huffington Post.
Where's the time for Serena?
Winning many Wimbledons and other major tennis events over the years sure more than qualify her as not only the greatest women's tennis player right now, or possibly of all time, but worthy of just as much media coverage as anyone else, if not more.
She is seen as a fierce competitor on the court and a role model for women and men alike in the sports world and in life in general. Why should the color of her skin determine her coverage? It shouldn't.
For more business and financial news, click here.
*This is editorial content and expresses the opinion of the author.