Raytheon (NYSE:RTN) is an intriguing defense business that has been on my watch list for some time. The company offers technologically driven products for the defense industry. While some companies build bombs and missiles, Raytheon is the brains behind the operations -- think radars, sensors, communication equipment, algorithms, and security.
While international sales only represent about a third of total net sales and the recent U.S. government defense spending cuts have hindered Raytheon's net sales, the company has proven it can do more with less.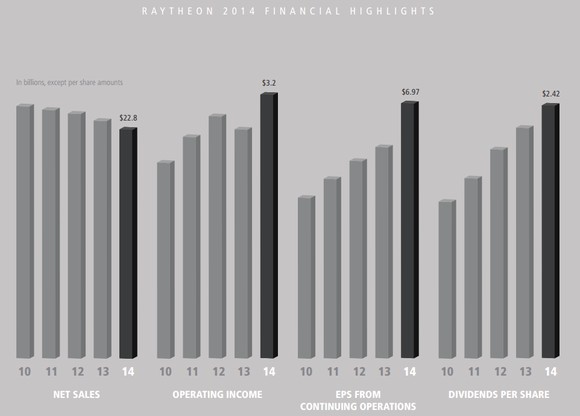 Let's take a look at how balanced Raytheon's business is and at one impending catalyst that I think can propel the company's stock higher over the next decade.
Business segments
Raytheon operates in four business segments:
Integrated defense systems
Intelligence, information, and services
Missile systems
Space and airborne systems
Here's how evenly the net sales and operating margins check in from those segments, through the first half of 2015.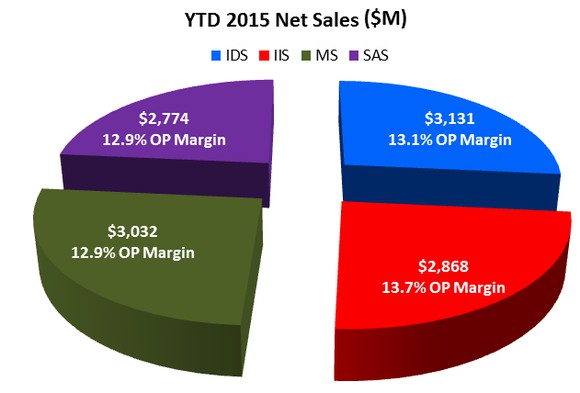 Data source: Raytheon's Q2 2015 presentation. Chart by author.
Now, within Raytheon's intelligence, information, and services segment is a catalyst right up the company's alley that could drive major profits over the next decade: cybersecurity.
Cyber attacks are becoming a serious problem, and despite defense budget cuts, the U.S. government is still expanding its cybersecurity capabilities. Here's a look at cyber incidents reported annually.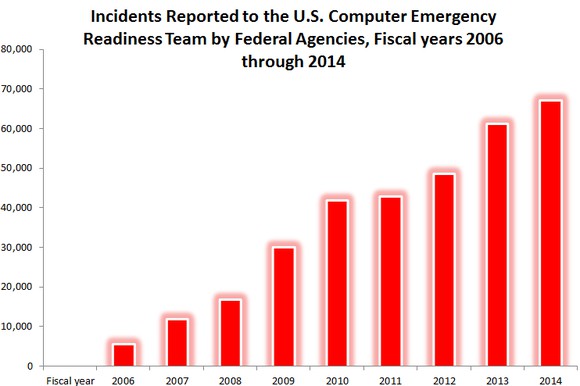 More