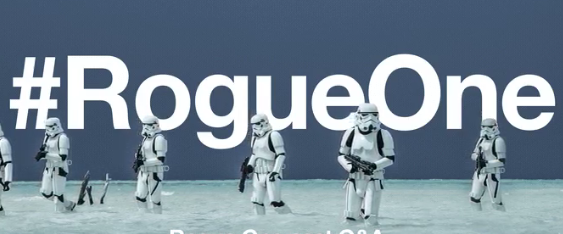 The recent announcement of a Q&A lifestream with the cast of Star Wars Rogue One continues to show the progress being made by Twitter (TWTR). Again, it confirms the leader that investors want in place at the social media giant. 
The partnership with Disney (DIS) was announced on the Twitter feed of new COO Anthony Noto while CEO Jack Dorsey tweets about the oldest person in the world and donations to Wikipedia which by the way kinda competes with Twitter for users time. 
https://twitter.com/anthonynoto/status/803636511874818048
As Noto becomes the face of Twitter, the stock could easily rally. He appears the only exec that gets the big audiences and user growth comes from these big broadcast events. Additionally, the league leading Dallas Cowboys play on Thursday Night Football setting up a couple of big streaming events to end this week. These could be the events to break the stock out of the recent trading range around $18. 
Disclosure: Long TWTR