Teva Pharmaceutical (TEVA) seems to be coming up from a price bottom and we might see some at least some limited upside in the short to medium-term.

TEVA Daily Chart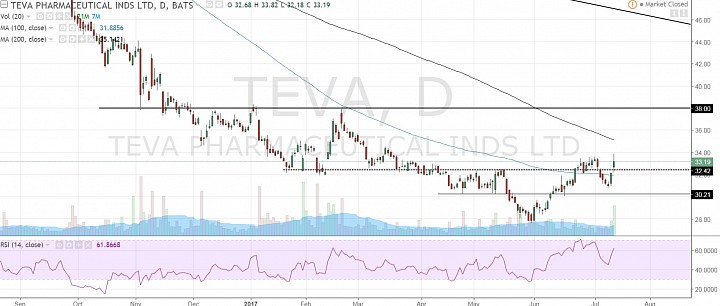 (click to enlarge)
Trend Shift:
- TEVA has been bearish since the 2015 high of 72.31.
- It made a 2017 low at 28.06 before a bullish swing.
- Note that this bullish wing pushed above a previous high as well as the 100-day simple moving average (SMA)
- Furthermore, the RSI pushed above 70, which suggests development of bullish momentum.
- I would not call this a bullish trend yet, but we might see some bullish correction in the short to medium-term term (months) against the almost-2-year downtrend.
Upside:
- I think we should limit the upside to 38 at the moment.
- 38 is the next key resistance pivot.
- When we look at the weekly chart, we should also look at when the RSI approaches 60. If price is around 38 concurrently, we should expect a bearish swing.
- I would not be surprsied by a push to 40 as well, but being that the prevailing trend is bearish, I would prefer a conservative bullish target.
TEVA Weekly Chart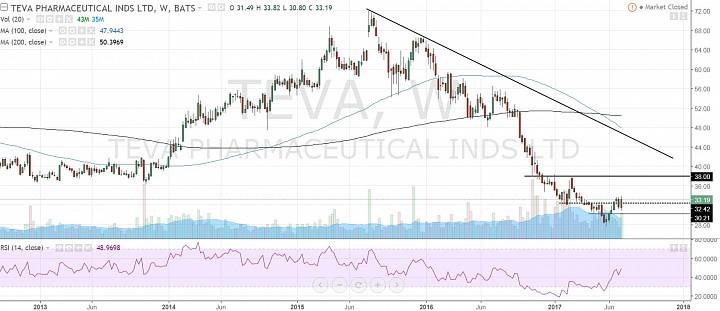 (click to enlarge)