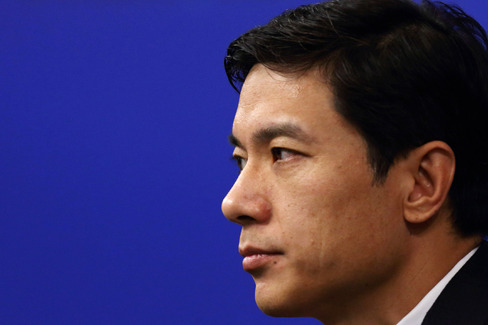 For more than a decade, Baidu Inc.'s Robin Li has been the top provider of search services for China's Internet population. Now he wants to help them get laundry delivered, book a doctor's appointment or hire a chef to cook in their homes.
The future, as Li sees it, is not in search but in services, connecting people through the Web to thousands of entrepreneurs and businesses in the real world. He's betting billions of dollars on the untested vision, risking revolt among investors as he sacrifices profit today for future growth.
The significance of the effort was made clear last week when Li took the stage at Baidu's annual conference in Beijing. Internet search, which generates virtually all company profit, barely rated a mention. Instead, the Baidu founder declared his top priority is the online-to-offline push, known in geek-speak as O2O.
"We are actually transforming the company from connecting people with information to connecting people with services," said Li, 46, in an hour-long interview after the presentation.
To Li, the math is simple. While search advertising is big, the services and retail market is much bigger. The initiative will "definitely" eclipse search revenue over time, he said.
In cities like Beijing, the vision is already taking shape. Click an application on your smartphone and someone will stop by your home to wash and walk your dog. A few more taps and someone will deliver groceries or medicine. One fashionable new service is the chef app, where you pick a specialist in home style Chinese or spicy Sichuanese. They'll even bring the ingredients and wash the dishes when you're done.
Stock Tumble
Xie Yufeng, a 30-year-old who works at an entertainment company, likes the convenience of ordering meals on Baidu.
"I can check the location of the delivery man in the online map, then estimate when he will arrive," she said.
Investors are skeptical all this will pay off. Baidu's American depositary receipts fell 1.9 percent to $141.27 in New York on Monday, widening this year's loss to 38 percent. Li has poured money into the initiative and driven operating margins down to 21 percent in the second quarter from 52 percent three years earlier. The drop has been compounded by broader weakness in the Chinese economy.
"Baidu's weak outlook couldn't have come at a worse time," said Brendan Ahern, managing director of Krane Fund Advisors LLC whose KraneShares CSI China Internet...
More