Legendary investor Warren Buffett's Berkshire Hathaway will release its second quarter results in the coming days.
The company will likely post growth in manufacturing which will mask the weakness of its insurance and railroad operations.
The one thing which is going to be watched closely by investors will be Berkshire Hathaway's stock portfolio.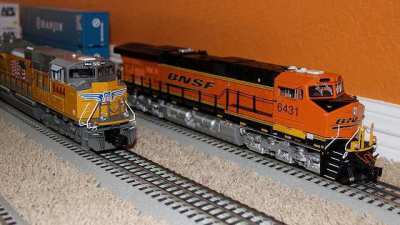 Legendary investor Warren Buffett's Berkshire Hathaway Inc (NYSE:BRK.A, NYSE:BRK.B), one of the world's largest conglomerates in terms of market cap, will likely release its quarterly results over the next few days in which its earnings could climb 20.5%, according to consensus data from FactSet.
Analysts believe that Berkshire Hathaway's earnings will clock in at $2,857 per Class A share in the second quarter of this year, up from $2,367 per Class A share reported in the corresponding period last year. Note that these are operating earnings, not the earnings per share estimates that are reported by other companies. The operating earnings, as Warren Buffett has frequently said, is a better measure of gauging Berkshire Hathaway's performance since it excludes the impact of derivatives and investment gains or losses, and this is what analysts estimates are about. Its revenues are projected to climb to $56.5 billion from $51.4 billion a year earlier, a growth of little less than 10%.
Berkshire Hathaway's management usually does not discuss the details of their quarterly performance, but despite the decent growth, we can say with a fair amount of certainty that the results will be largely mixed. Here are three key things regarding the second quarter results which investors should know.
1 - Impact of acquisitions
In the first quarter of this year, Berkshire Hathaway posted a 7.7% increase in revenues and 8.2% increase in earnings. But this growth was driven in large part by the acquisition of Precision Castparts (NYSE:PCP). Warren Buffett acquired the maker of complex metal equipment and components for aerospace, energy and power industries last summer and closed the $37.2 billion deal in January. That was one of the biggest deals in Berkshire Hathaway's history. In February, Berkshire Hathaway closed the Duracell acquisition. The company got the battery maker for more than $2 billion.
The Precision Castparts transaction pushed Berkshire Hathaway deeper into...
More