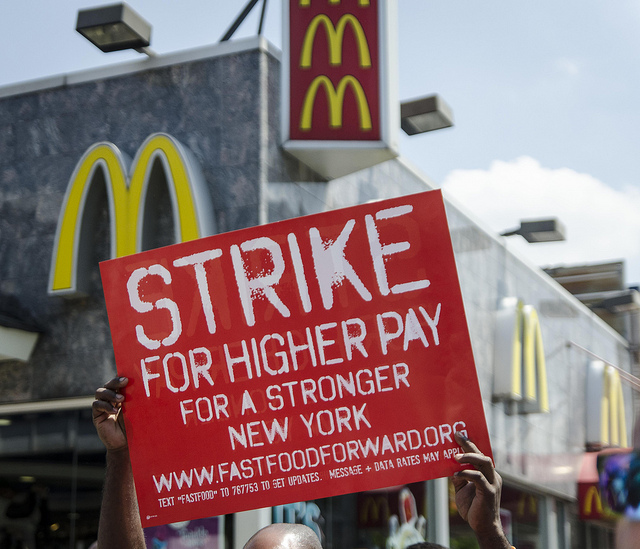 Governor Cuomo recently announced his support of raising the minimum wage for New York state to $10.50 or $11.50, following by and New York City Mayor Bill de Blasio supporting raising the minimum wage in New York City to $15 an hour. However, there is backlash from de Blasio's decision from a conservative group who made ads attacking the mayor's decision.
According to CNN, the conservative think tank, The Employment Policy Institute has been running full-page ads in the New York Post with the headline "What's bigger than Bill de Blasio's Ego? New York's youth unemployment crisis." The ads argue that the raising of the city's minimum wage would devastate low wage workers who can't get a job even under this minimum wage.
De Blasio has not responded to these attacks, but the $15 minimum wage is 50% higher than what New York state would raise it to and what the national average is, $7.25.
For more news on the minimum wage, click here.