As Apple Inc. (NASDAQ:AAPL) fans patiently await the forthcoming September 9 event in San Francisco, it is possible that the iPad Pro will be making an appearance. The high spec Apple tablet has been mooted for some time, and there are increasing numbers of pundits suggesting that it will finally make an appearance in Apple's iPhone unveiling events.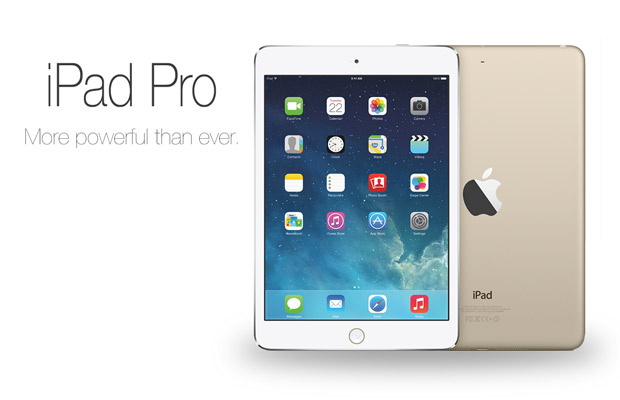 Delivering desktop functionality with a tablet
The ethos behind the proposed iPad Pro is to provide a tablet computer that can deliver desktop functionality to an increasingly demanding tablet audience. Apple's tablet sales have slumped significantly in recent years, despite the fact that the iPad remains by a considerable distance the market leader.
It is generally thought that's the iPad Pro will attempt to breathe new life into the Apple tablet range by delivering such unique functionality as split-screen multitasking. This would make the tablet a much more flexible and powerful operator for businesses, ensuring that Apple could gain a boost from the iPad Pro being adopted more readily by commercial customers.
Although the iPad certainly remains the iconic device of the tablet niche, and indeed the name is often used as a shorthand for tablet computers in general, Apple still faces a serious competition from other tablet contenders. Both the Surface Pro 3 and Galaxy Note Pro will be going up against the iPad Pro when it is finally released, and Apple will be looking to deliver something outstanding in order to ensure that it remains out in front in this fertile niche.
It is expected that Apple will build upon its partnership with International Business Machines Corp. (NYSE:IBM), and recent collaboration with Cisco Systems, Inc. (NASDAQ:CSCO), when the iPad Pro is released. This will enable the consumer electronics giant to imbue the iPad Pro with the sort...
More