Many know that the US real estate market is an essential part of the US economy and it's important that investors keep track of its trends.  The Federal Reserve often points to housing as a key indicator in how they determine policy.  Housing makes up roughly 20% of GDP.
Below is a chart that shows how the last two years the median price of a single family home has trended significantly higher.  But recently, the inflation-adjusted price of the median single-family home has declined and is now testing the support of its two-year upward sloping trend channel.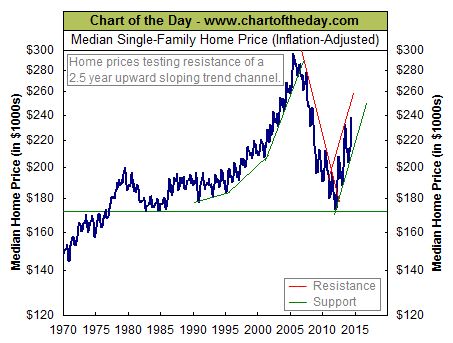 It is also very interesting to see how in the mid-90's housing prices rapidly increased till 2005.  Then in a matter of six years all the gains were given back.  The real estate rally will be a key part of the ongoing recovery and it should be closely monitored.