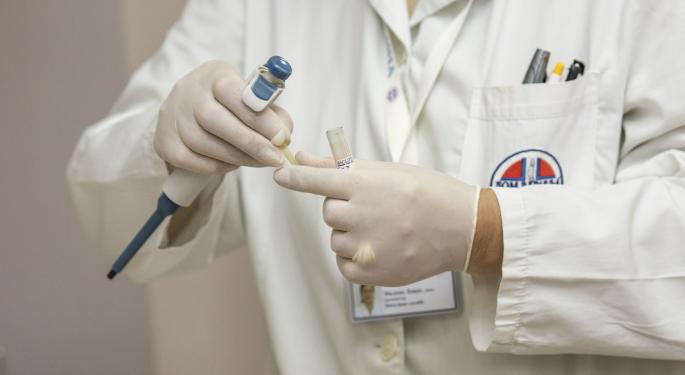 On May 16, Relypsa Inc RLYP 4.12% released the launch metrics for Veltassa for the month of April.
H.C. Wainwright's Ed Arce reiterated a Buy rating on the company, with a price target of $32.
'New Starts' Down
Arce mentioned that "New Starts" were marginally down in April, with 1,216 new patients having been given a free starter kit in the outpatient setting, as compared to 1,277 in March.
Prescriptions covered and dispensed (retail TRx) rose in April to 928, from 706 in March, while non-retail or hospital/institution units sold stood at 288 in April, up from 201 in March.
Still Early To Judge
"We caution investors not to read too much into a single month of flat 'New Starts' growth, given this is only the fourth month of the launch," Arce stated, explaining that the early months were the time when a base was built for later growth.
This was when the sales force did "the heavy lifting of medical education to overcome physician inertia and expand the long-standing therapeutic paradigm for hyperkalemia from episodic to chronic treatment," the analyst stated.
Arce also pointed out that given that most CKD patients visited their nephrologist at least once every six months, physicians might simply have not had the opportunity to suggest a change in therapy to a significant number of patients.
Date
Firm
Action
From
To
May 2016
Citigroup
Maintains
Buy
May 2016
BTIG Research
Maintains
Buy
May 2016
Cantor Fitzgerald
Maintains
Buy
© 2016 Benzinga.com. Benzinga does not provide investment advice. All rights reserved.