US official unemployment was 5.1% in September, a minimum since 2008. In theory, this should imply that US labor market has recovered, and US economy is in good shape.
However, I have found a chart, based on Bloomberg data, that contradicts this optimistic picture.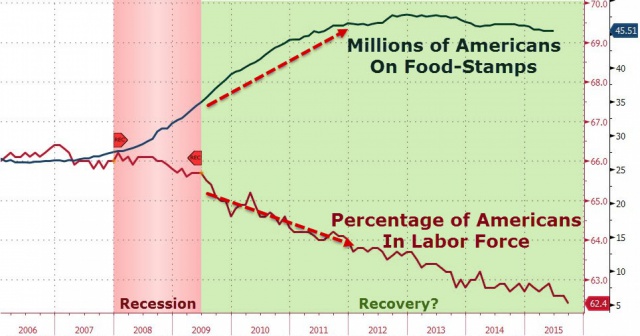 According to Bloomberg, the number of Americans receiving food stamps grew very rapidly since the last financial crisis and now stands at 45.5 mn. In addition, US labor force participation rate also gradually declined in recent years.
A strange "recovery", isn't it?
Perhaps, that is why Fed's officials who, no doubts, know the real situation, have refrained from raising interest rates for so long time.