The AUD/CHF has been in a bullish correction mode since tagging a low on the year at 0.6533 back in August. Even though it has been a couple months of uptrend, the daily chart still suggests that the bears are dominant in the medium-term since price retreated from 0.71 and a falling trendline. 

AUD/CHF Daily Chart 10/21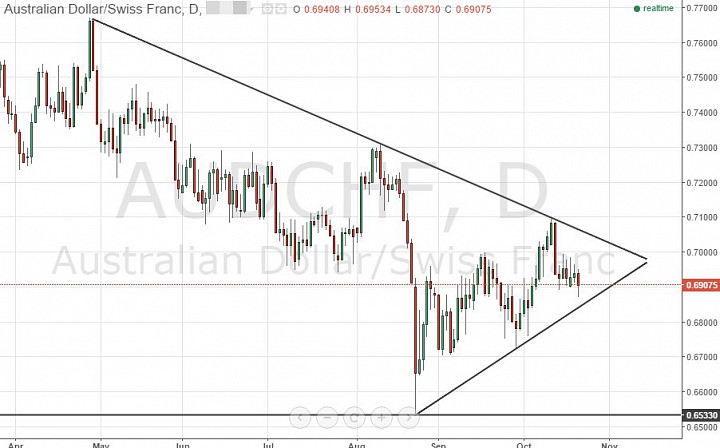 (click to enlarge)

Now, price action is pushing down towards a rising speedline from August. A break below 0.68 would clear the consolidation support and signal continuation of the prevailing bearish mode. This scenario can put the 0.6533 low back in sight. Another sign of bears taking over could be if rallies fail to clear above 0.70. With price holding below 0.70, we can maintain the bearish bias and anticipate the bearish breakout.