By Adam Johnson, Bloomberg
Stay investedandsleep at night.
Recent gyrations in the stock market have pushed the Chicago Board Options Exchange Volatility Index (VIX) to its highest level since last March. In the first six trading days of October alone, the Dow Jones Industrial Average (INDU) has risen or fallen by at least 200 points four times.
Even the level-headed Gina Martin Adams, senior strategist at Wells Fargo Securities LLC, admitted to us this morning on Surveillance the volatility has proven stressful.
So today, we highlight the iShares MSCI USA Minimum Volatility exchange-traded fund (USMV). It holds 150 large cap companies like PepsiCo, Inc. (PEP) and Merck & Co. Inc. (MRK), whose prices generally move less than than market. Additionally, the fund features a very low expense ratio of 0.15 percent and pays a dividend of 1.8 percent.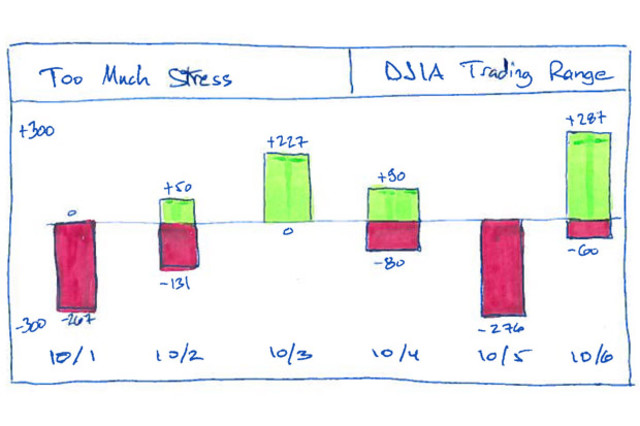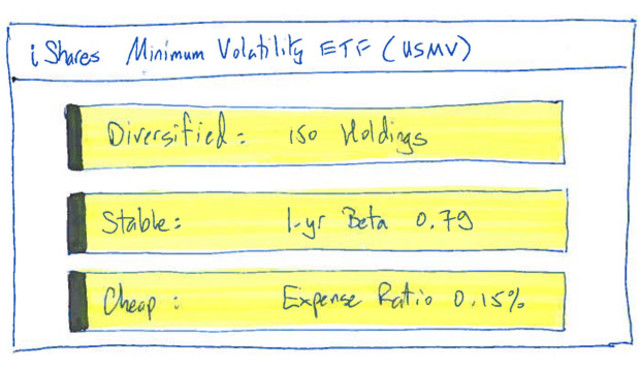 The fund's beta of 0.79 implies a move of $0.79 for every $1.00 move in the broader market. This lower volatility compares favorably to the three primary U.S. stock indicies: theS&P 500 Index, theNASDAQ Composite Indexand theRussell 2000 Index.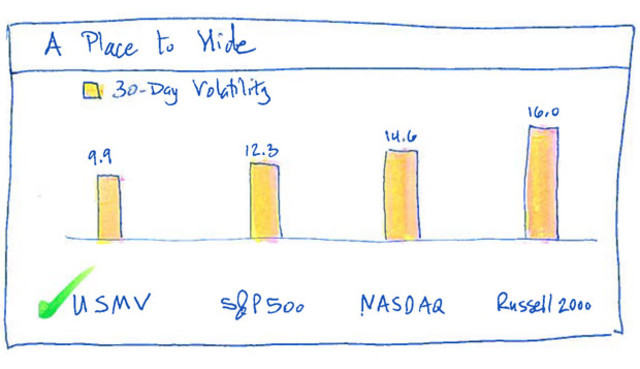 Most notably, USMW has also posted a higher return this year than the three indices. In other words, it's less volatileandoutperforming. Or, put another way: It allows us to stay investedandto sleep at night.