Invest with Confidence. Are you a financial professional? Stay on top of your portfolio with Benzinga Pro's real-time newsfeed and alerts and never miss a headline again.
Don't miss the chance to try it FREE today.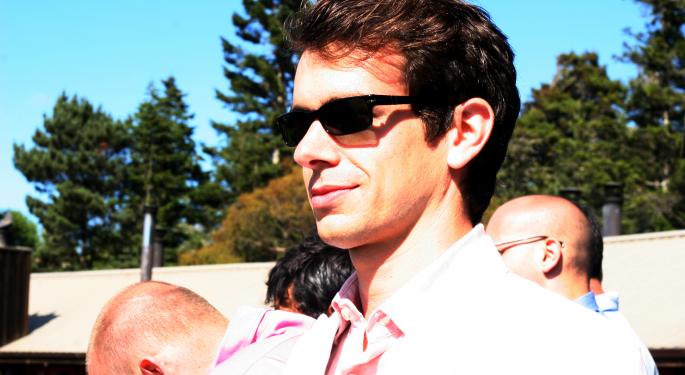 On June 10, 2015, Dick Costolo announced he was stepping down from his position as CEO of Twitter Inc TWTR 16.28% effective July 1, 2015. On the latter date, Jack Dorsey, one of the company's co-founders, took over as Interim CEO.
After an arduous search, the company decided it would be best if Dorsey assumed a permanent CEO position. He was officially named Chief Executive Officer on October 5, 2015.
On the day that followed Dorsey's permanent appointment, shares of Twitter fell 1.88 percent. By December 31, they were already down 17.8 percent. The worst was yet to come.
Since the beginning of 2016, Twitter's stock has plummeted more than 35.75, taking the losses since Dorsey was appointed as the permanent CEO to 43.5 percent. Moreover, since he took over as interim CEO on July 1, 2015, shares of Twitter lost more than 59 percent of their value.
On Tuesday afternoon, Twitter announced first quarter results, and while EPS of $0.15 came in $0.05 above estimates, revenue of $594.5 million missed expectations by $13.34 million.
Shares dropped 16.28 percent on Wednesday.
However, it wasn't only the revenue miss that drove the stock down. Weak guidance, a warning of soft advertising spend, and several analyst downgrades and price target and estimates reductions, also impacted on the share price.
© 2016 Benzinga.com. Benzinga does not provide investment advice. All rights reserved.