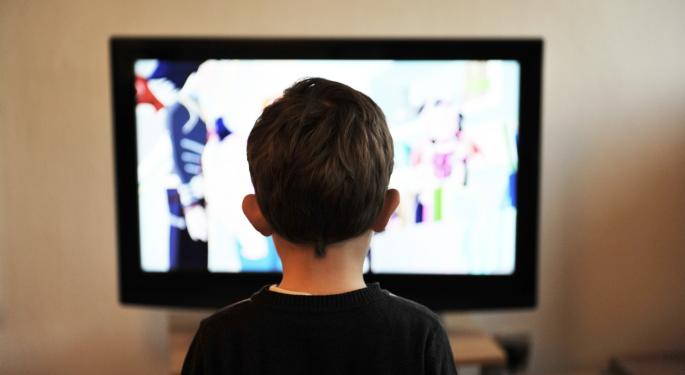 AT&T Inc. T is set to unveil its TV streaming services on November 30 in the form of DIRECTV NOW as part of its efforts to regain customers who cut the cord and retain those considering doing so in the future.
The biggest highlight is AT&T's mobile customers get Data Free TV, which means they need not worry about their mobile data for watching DirecTV Now or FreeVIEW via the app. "Fullscreen" will also cover user's data for streaming in the Fullscreen app on the AT&T mobile network.
DirecTV Now Specifics
Under DirecTV Now, AT&T brings all its sports, on demand, premium channels, popular shows and hit movies to customers' tablets, smartphones and TVs.
Following are the various packages of DirecTV Now:
"Live a Little" — $35/month (60+ channels).
"Just Right" — $50/month (80+ channels).
"Go Big" — $60/month (100+ channels).
"Gotta Have It" — $70/month (120+ channels).
Users can add HBO and Cinemax channels for $5 each per month in addition to their base programming package.
Availability
DirecTV Now will be available at launch through the following:
Android mobile devices and tablets.
Chromecast (Android at launch; iOS in 2017).
Internet Explorer, Chrome and Safari web browsers.
Continued Innovation
In 2017, AT&T plans to add more devices including Roku streaming players and Roku TV models, Amazon Fire tablets and Smart TVs from Samsung and other leading brands. Customers can also get an Apple TV included with three months pre-paid of any DirecTV Now package.
How To Get It/Special Offerings
AT&T is offering its seven-day trial period and announced a promotional offer under which its "Go Big" package with more than 100 channels can be subscribed for $35 per month.
Customers can sign up at www.directvnow.com and download the app from the Apple App Store or Google Play.
With this launch, DirecTV Now will compete with the likes of DISH Network Corp DISH's Sling TV, Sony Corp (ADR) SNE's PlayStation Vue and Hulu's upcoming live TV service.
Shares of AT&T closed Monday's trading at $39.54.
© 2016 Benzinga.com. Benzinga does not provide investment advice. All rights reserved.