As Risk-Parity funds begin their 7th down day in a row - the biggest decline since Sept 2016 - so global bonds and stocks are feeling the leveraged unwind.
Something just changed...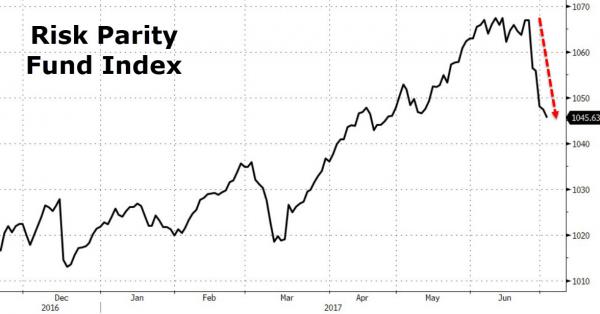 The dollar is limping lower...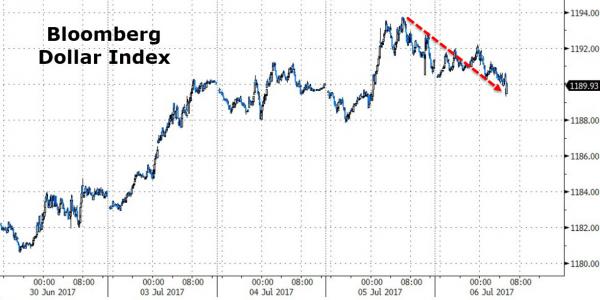 Stocks are in trouble...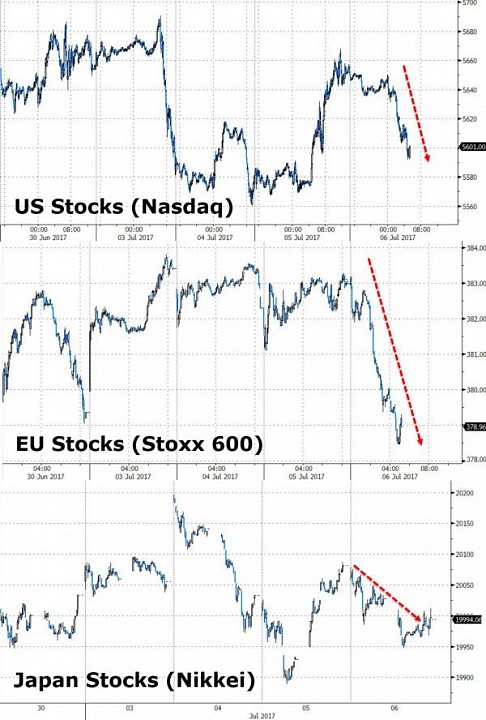 And so are global stocks...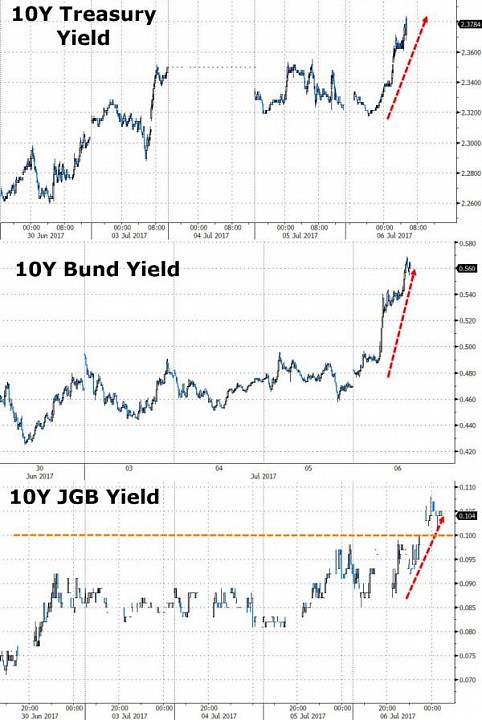 NOTE: 10Y JGB yields are back above BoJ's crucial 10bps level.