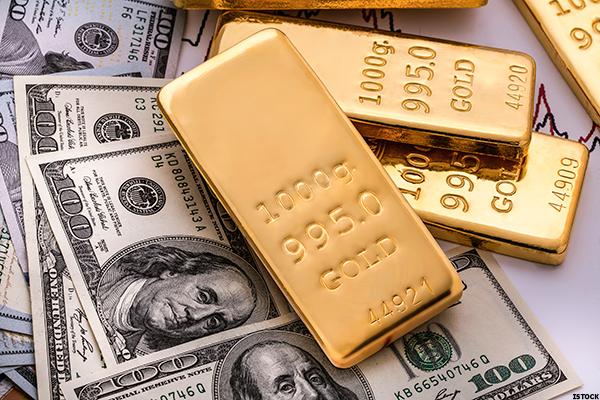 NEW YORK (TheStreet) -- Shares of Newmont Mining (NEM) are slipping by 4.23% to $39.64 in mid-morning trading on Wednesday, as the Greenwood Village, CO-based gold mining company is expected to report fiscal 2016 second quarter results after markets close today.
Analysts surveyed by Thomson Reuters are projecting earnings of 30 cents per share on revenue of $1.94 billion. Last year, Newmont Mining posted second quarter earnings of 26 cents per share on $1.91 billion revenue.
For August delivery, gold is down by 1.05% to $1,318.30 per ounce this afternoon. Prices hit their lowest level in three weeks today, due to higher equities, Reuters...
More