Here's a nice graphic from Deutsche Bank showing a couple of important overall measures to being the year.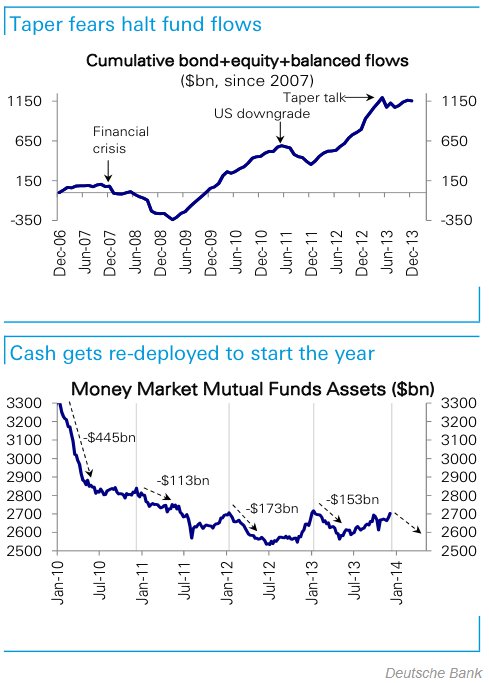 The first graph shows that ever since taper talk has started, that cumulative money going into bonds and equities has been flat, interrupting the steady gains seen since 2009 (apart from the reaction to the US downgrade in 2011).
This pause in money flows may mean that investors have adjusted their expectations with tapering and in a "sell the rumor, buy the news" type of action, start to pick up the pace of flows after tapering gets underway.

In the 2nd chart, we see that there is a repeatable pattern in which mutual funds increase their money market assets (cash in essence) and then start to re-deploy in at the start of the year. This could mean a general boost to the US stock market and points the way to some further gains as opposed to a big decline following the turn of the year.