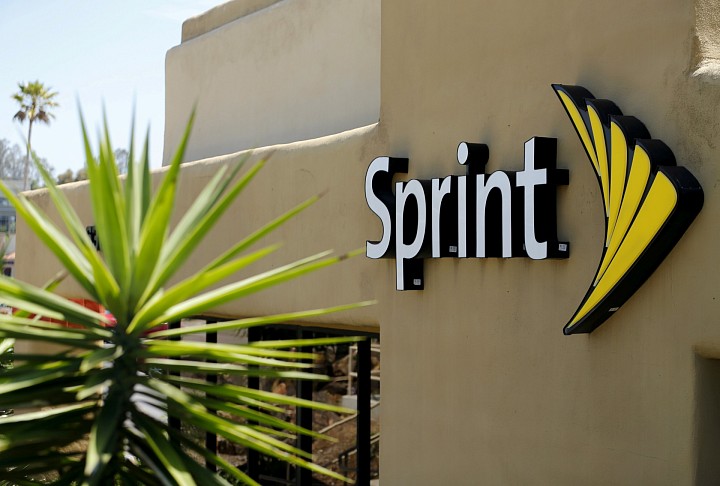 The carrier also announced a partnership with Altice USA Inc., ATUS 0.16% a cable company that operates primarily in the New York area. Under the deal, Altice will be allowed to sell within its footprint Sprint's wireless service under its own brand, and Sprint will have special access to Altice's cable network to connect its cell sites to the internet.
Sprint and T-Mobile had been in merger talks for months but called them off over the weekend after they couldn't reach an agreement.
Sprint shares fell 12% on Monday, while T-Mobile shares were down more than 5%.
During a call with analysts on Monday, Sprint finance chief Tarek Robbiati acknowledged investors' disappointment with the scuttled talks. "I will not venture in selling this [Altice] transaction as making up for the tens of billions of dollars of synergies that we would have had jointly with T-Mo had we merged with them," he said, using a nickname for T-Mobile. "These synergies were enormous by every analyst's account."
Still, Mr. Robbiati said the Altice partnership delivered real value, primarily because it would help Sprint install new antennas more quickly. The Altice partnership would have happened regardless of a T-Mobile deal, he said.
Meanwhile, Sprint parent company SoftBank Group Corp. , based in Japan, said it would buy shares of Sprint in the open market and increase its stake from roughly 82% to closer to 85%. If it exceeds 85%, it would have to make an offer to buy out the remaining shareholders—a provision of the acquisition of its stake in Sprint.
At a Tokyo news conference on Monday, SoftBank Chairman Masayoshi Son said he still sees value in Sprint as network connectivity becomes increasingly important to device makers, and he defended his decision to end the merger talks.
"Sprint will become critical for SoftBank as a group in five years' to 10 years' time," he said. "I'm glad we were not rushed into a decision that would have hurt the company over the long term."
Sprint said it plans to raise money to fund its network investment. Because the carrier has struggled to turn a profit, traditional debt is expensive. In recent years, it has found creative ways to use its assets to finance cheaper loans.
Mr. Robbiati said the carrier would do that again and raise money using its airwaves licenses as collateral.
For Altice, the Sprint partnership will allow it to continue growing in the U.S. Altice, whose parent company has significant operations in France, entered the U.S. in 2015 when it acquired regional cable company Suddenlink.
In 2016, it acquired New York-based Cablevision. The company has made clear it intends to aggressively expand its U.S. footprint.
—Mayumi Negishi contributed to this article.
More