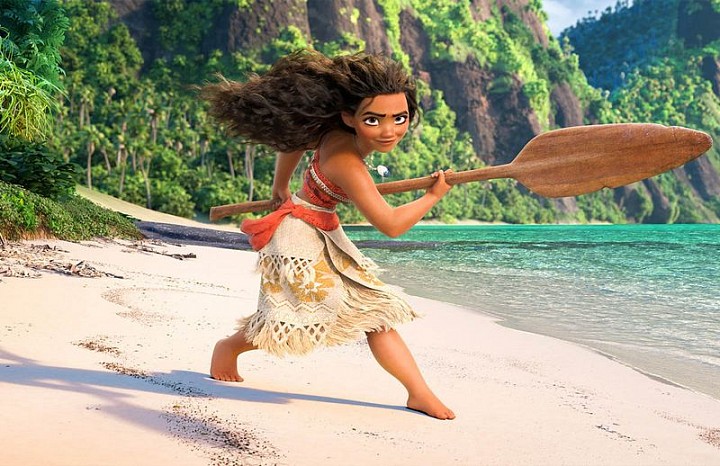 Walt Disney Co.'s animated musical film "Moana" grossed $55.5 million in its first weekend, the third-best Thanksgiving box-office debut since 1982.
With songs from "Hamilton" creator Lin-Manuel Miranda, "Moana" outperformed three other new releases in U.S. and Canadian theaters, ComScore Inc. said in an e-mailed statement Sunday. The movie missed the $72.5 million estimate of analysts at BoxOfficePro.com.
The Burbank, California-based studio had already won seven of the top eight highest Thanksgiving opening three-day weekends, adjusted for inflation, thanks to movies like "Toy Story" and "Frozen." In 2013, "Frozen" set the record with $67.4 million, according to BoxOfficePro.com. "Toy...
More