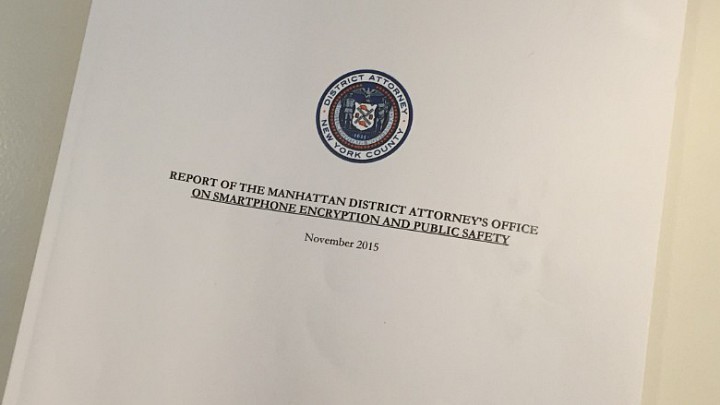 New York's top prosecutor thinks there needs to be less phone privacy if we want to "defeat terrorism."
In a stark report issued Wednesday, the Manhattan District Attorney's office makes a detailed case showing how modern day privacy tools protect criminals -- and get in the way of police investigations.
The report specifically calls out Apple and Google.
It cited 111 times in the past year when law enforcement couldn't search iPhones -- even though police had proper court-approved search warrants. Police were investigating cases of murder, child rape, sex trafficking, and robbery.
"Every time a tip leads to a phone... it may go cold," Manhattan District Attorney Cyrus Vance said in a speech at the New York Federal Reserve Bank.
And trying to show the benefits of more police power, the report noted 8 recent cases in which photos or messages found on an unlocked iPhones and other devices provided key evidence in an investigation.
One unlocked iPhone contained a video of a shooting that led to a murder conviction. On another phone, Internet browsing history and text messages helped cops catch two accused rapists now facing life in prison.
The report is part of mounting international pressure to combat the biggest challenge...
More