Our post yesterday about the "devastated" novice E-trader Joe Campbell, who went to bed on Wednesday night with a $18K short position in the biotech pennystock KaleBios, only to wake up with a $106K margin call when overnight insolvent KaleBios announced it would get a last minute rescue by the infamous Martin Shkreli, promptly went viral.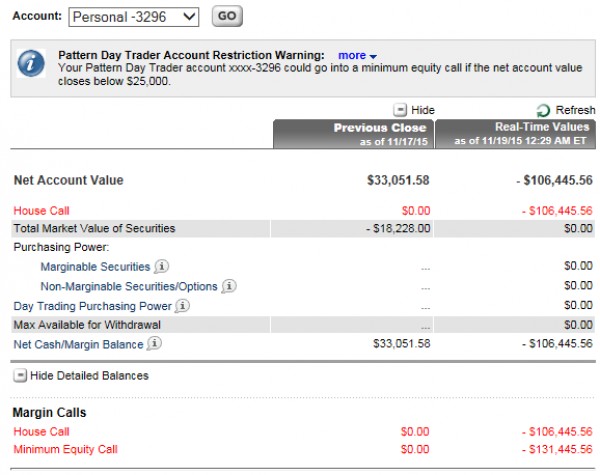 And, as was to be expected, many were curious just how Joe - who swore he would never again short low float stocks again - had done in his GoFundMe campaign. The answer - not bad: in the span of 24 hours, with the aid of massive media coverage, he had managed to raise over $5,310, or more than he had hoped.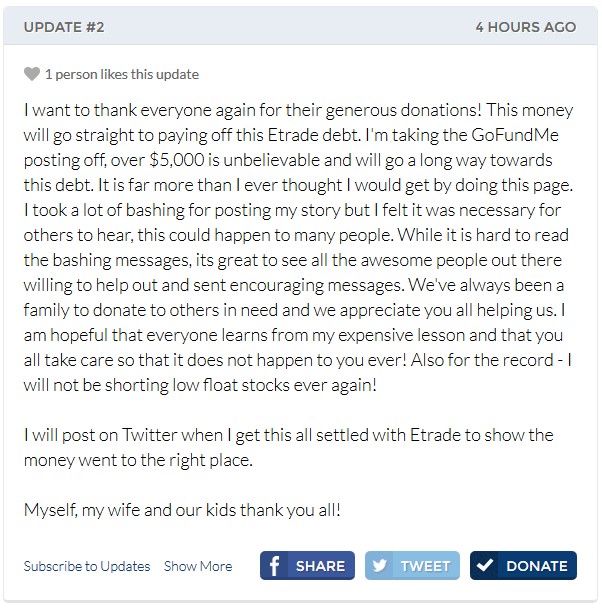 At least one part of Joe's plan worked out. However, the real question is whether he was also successful with the other, far more difficult part of this plight, namely paying off the E-trade margin call. Because, while yesterday the stock of KBIO drifted lower all day to close just above $10, overnight KBIO went 2 for 2, when the...
More