Australia cut its forecast for cotton production by 29 percent as dry conditions curb yields in the world's third-biggest exporter.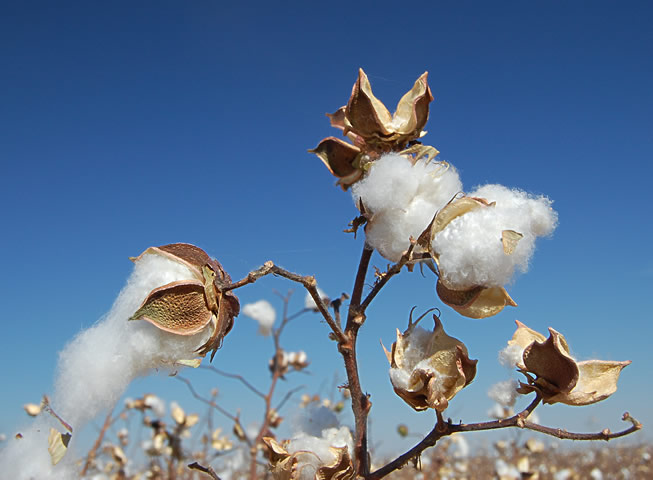 The harvest may total 580,000 metric tons in 2014-2015 from 820,000 tons forecast in June, the Australian Bureau of Agricultural and Resource Economics and Sciences said in a report. That would be the smallest crop in five years and compares with 890,000 tons a year ago, the Canberra-based bureau said. The fiber is planted from September to November.
Cotton futures in New York slumped 24 percent this year and are the biggest losers in the Bloomberg Commodity Index as rising output in the U.S., the largest exporter, adds to record global reserves. Australian output may plummet as much as 50 percent as drought in Queensland and dry conditions in parts of New South Wales curb the planted area, producers' group Cotton Australia forecast last month.
"What we've had over the last couple of years is dam levels sufficient for irrigation," said Peter Collins, manager for agricultural commodities at Abares. "This year, the dam levels are a bit lower so the supply of irrigation water is not going to be as good as it has been."
Output may be between 2 million bales and 2.5 million bales in 2014-2015 from about 4 million bales this year, Cotton Australia Chief Executive Officer Adam Kay said last month. An Australian bale weighs 227 kilograms (500 pounds). About 75 percent of Queensland is in drought, the state government says.
Cotton fell to 62.02 cents a pound on ICE Futures U.S. on Aug. 1, the lowest for a most-active contract since October 2009, and traded at 64.59 cents today. U.S. production in the 12 months that began Aug. 1 will be 17.5 million bales, the U.S. Department of Agriculture said Aug. 12. A bale weighs 480 pounds.