The market was waiting for the US Retail Sales Data and Unemployment Data but didn't react much after the report was released. Census Bureau reported the Core Retail Sales data which excludes automobile showed that Retail Sales were up .3% from January 2014 beating the economists expectations of an increase by .2% and is 1.3% above last year.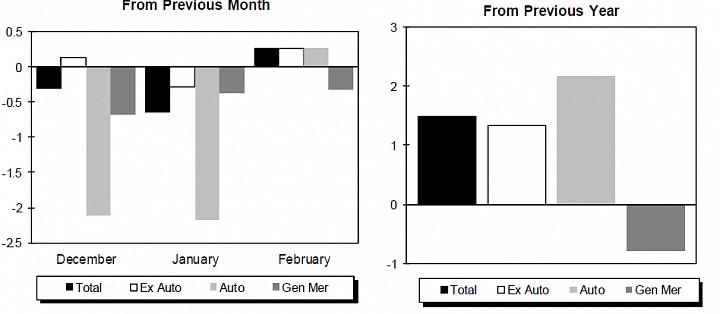 A separate report of Unemployment data by Department of Labor which showed that the initial claims decreased by 9000 in the week ending March 8 beating the economists expectation for an increase of 10000.The 4 week moving average which is considered the better measure of the labor market decreased by 6250 from the previous week 
USD pairs didn't show any movement after the release of the report.