India's rupee headed for the biggest weekly drop in six on concern an improving U.S. economy will spur the Federal Reserve to raise interest rates sooner than planned, reducing the allure of emerging-market assets.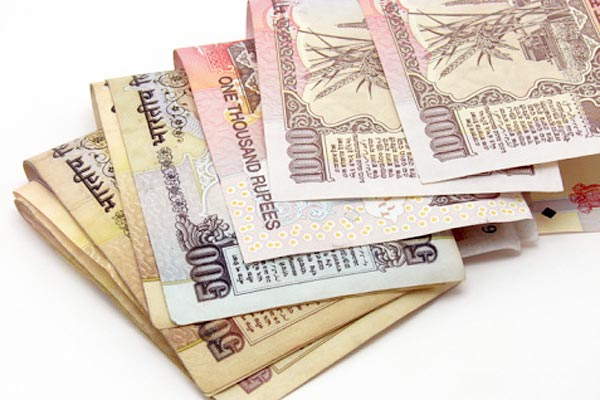 Fed officials led by Chair Janet Yellen next meet Sept. 16-17. The dollar has rallied in the past four weeks as U.S. economic reports boosted speculation the central bank will act on borrowing costs sooner than estimated while continuing to pare its record bond purchases. India will release data on consumer prices and industrial production later today.
"Asian currencies, including the rupee, have been weighed down by the overall strength seen in the dollar," Naveen Raghuvanshi, a Mumbai-based currency trader at DCB Bank Ltd., said by phone. "Investors in India will keenly watch the inflation and factory output numbers for cues."
The rupee declined 0.9 percent this week, the most since the period ended Aug. 1, to 60.9800 per dollar as of 9:49 a.m. in Mumbai, prices from local banks compiled by Bloomberg show. The currency, which fell 0.1 percent today, touched 61.0350 on Sept. 10, the weakest level since Aug. 14.
India's government bonds gained this week, with the yield on the benchmark 8.4 percent sovereign notes due July 2024 dropping two basis points, or 0.02 percentage point, to 8.51 percent, according to the central bank's trading system. The rate was unchanged today.
One-month implied volatility in the rupee, a measure of expected exchange-rate swings used to price options, jumped 99 basis points from Sept. 5 to 7.04 percent, according to data compiled by Bloomberg. Three-month offshore non-deliverable forwards dropped 1.3 percent to 61.92 per dollar. Forwards are agreements to buy or sell assets at a set price and date. Non-deliverable contracts are settled in the U.S. currency.
One-year interest-rate swaps, derivative contracts used to guard against swings in funding costs, were little changed this week at 8.47 percent, data compiled by Bloomberg show.