The China Edit is a weekly curation of the most important fashion business news and analysis from and about the world's largest luxury market.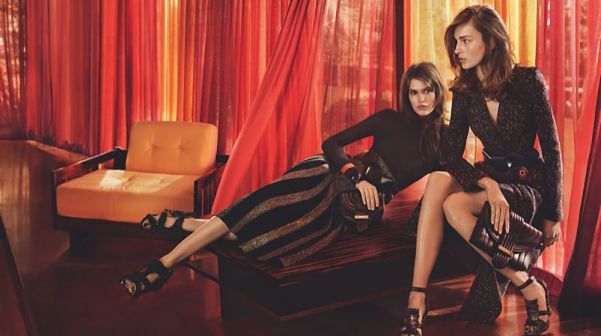 Salvatore Ferragamo Autumn/Winter 2015 | Source: Salvatore Ferragamo
"China's Stock Market Tumble Is Taking Luxury Fashion Stocks with It"(Quartz)
"The luxury sector is particularly exposed to catching a cold when China sneezes. Salvatore Ferragamo, Gucci, Hermès, Burberry, and Prada all get more than 30% of their revenue from Chinese shoppers."
"China's Yuan Cut a Bad Omen for France's Luxury Sector" (Yahoo News)
"China's triple yuan devaluation could hit France's lucrative luxury sector, which has already been impacted by Beijing's tough anti-corruption drive against spendthrift officials, analysts say."
"Alibaba CEO Urges Workers to Ignore Share Plunge, Stay Focused"(Bloomberg)
"Alibaba Group Holding Ltd.'s chief executive officer exhorted employees to ignore plunging stock markets after the e-commerce giant's shares fell below their initial public offering price for the first time."
"Why Millions in China Downloaded L'Oreal's Makeup Genius App" (AdAge)
"China has been a massive market for the app, bringing 4.7 million of its total 14 million downloads. That's partly because of the size of the country's internet population."
"A Hundred Apps Bloom in China as Millions Bank on Their Phones"(Bloomberg)
"Financial innovation is bubbling up around the globe, but China is where digital banking, investing, and lending have gone mainstream."