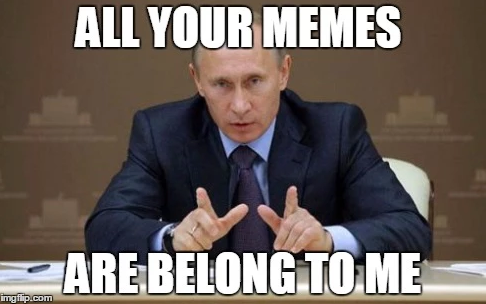 In post-Soviet Russia, you don't make memes. Memes make (or unmake?) you.
That is, at least, the only conclusion we can draw from an announcement made this week by Russia's three-year-old media agency/Internet censor Roskomnadzor, which made it illegal to publish any Internet meme that depicts a public figure in a way that has nothing to do with his "personality."
Sad Keanu? Nope.
Sad Putin? Absolutely not.
"These ways of using [celebrities' images] violate the laws governing personal data and harm the honor, dignity and business of public figures," reads the policy announcement from Roskomnadzor.