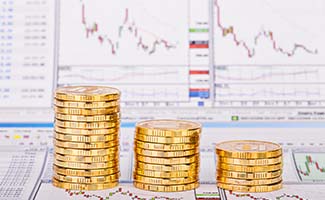 Investment management (part of the broader Finance sector) performed decently over the last several quarters. This time too, decent results are anticipated on positive markets, favorable currencies and better-than-expected flows.
The S&P 500 Index recorded a total return of 3.1% in the second quarter. Though the U.S. equity market recorded positive returns amid mixed economic data, it underperformed both non-U.S. developed and emerging markets. Hence, asset managers with global presence are anticipated to record a rise in equity asset under management (AUM). Moreover, weakness of the U.S. dollar drove the global diversified AUM mix.
Further, rising interest rates are expected to lead to decline in fee waivers. Also, demand for alternative investment sources might have aided revenue growth for the investment managers. However, rise in operating expenses, driven by marketing and investments might hurt the bottom line.
Conversely, during the quarter, fixed income generated positive returns as investors ran for safe haven assets. Consequently, fixed income prices increased and resulted in reduced yields.
Notably, some investment managers, including The Blackstone Group L.P. BX , T. Rowe Price Group, Inc. TROW , Ameriprise Financial Inc.'s AMP and BlackRock, Inc. BLK , have already released results. Out of these, Blackstone Group and BlackRock missed estimates despite recording AUM growth, while T. Rowe Price and Ameriprise beat estimates.
Notably, per our Earnings Preview , overall earnings for the Investment managers in second-quarter 2017 are likely to be up 7.7%.
Our quantitative model offers some insights into stocks that are about to report earnings. Per the model, in order to be confident of an earnings beat, a stock needs to have the right combination of the two key ingredients - a positive Earnings ESP and a Zacks Rank #3 (Hold) or better. You can uncover the best stocks to buy or sell before...
More