Is the SPX going over 2500?
Or under 2400?
Tech may be the deciding factor, as I discussed on CNBC's Fast Money yesterday:
Earning season kicks off Friday with numbers from JP Morgan (JPM) and Wells Fargo (WFC), but tech may really be the deciding factor.
So let's through 6 key charts so you can understand where the market may be going:
SPX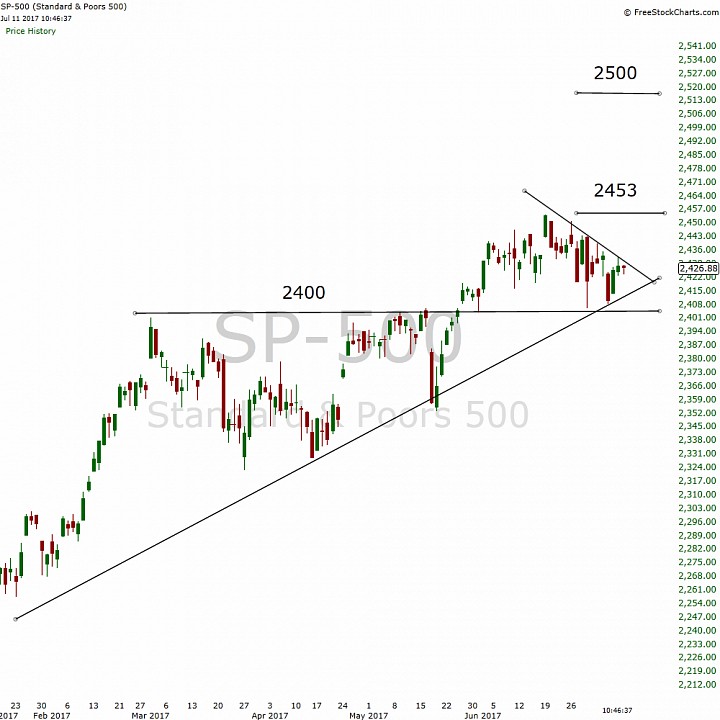 The S&P held critical upper support outlined at 2400 while tech was in a correction phase.
Recently, both have bounced.
The question now is can the reaction to big cap tech earnings push SPX through 2453 on its way to 2500+?
And I say "the reaction" for a reason. The numbers themselves aren't as important as how the market treats them.
QQQ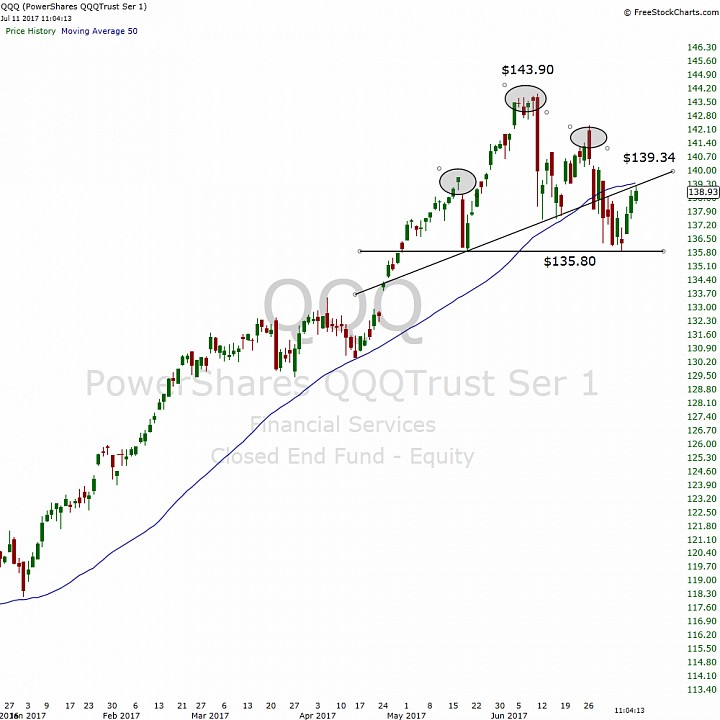 The QQQ's put a top in on June 9 and since pulled back 5.6% to $135.80 before getting a little bounce.
There's a battle of 2 patterns here — the double bottom at $135.80 vs. the head & shoulders top that has a measured move towards $132.
The key spot that determines the move could be the 50 day at $139ish — does it get reclaimed or rejected?
A streaming video giant may hold the answer:
Netflix (NFLX)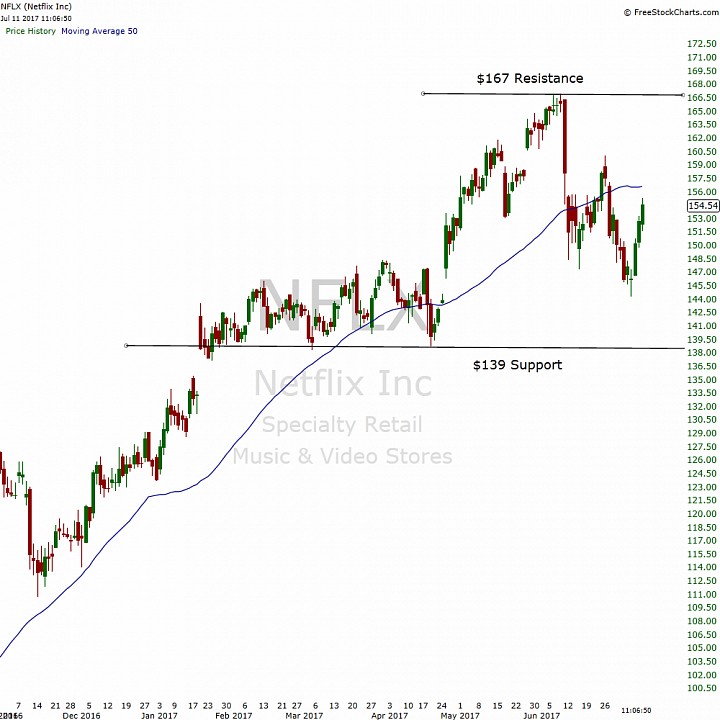 NFLX reports on Monday, July 17, making it the first big...
More