Tesla Motors Inc (NASDAQ:TSLA)' Model X will be on the road in a few days, but we're still waiting to see the final version of the car. But new leaks and info via the online Design Studio for the Model X do give us some hints about the car, suggesting that the Tesla SUV will be more spacious than imagined.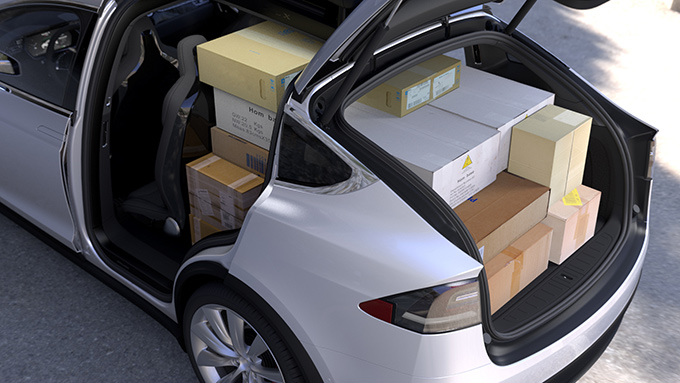 Tesla Motors wants to give Model X owners more storage capabilities as is evident from the Design Studio leaks. Earlier this week, a picture was added to the online platform, clearly showing that the space at the back can be increased by making changes to the seating.
Tesla has added a new line to its Model X...
More