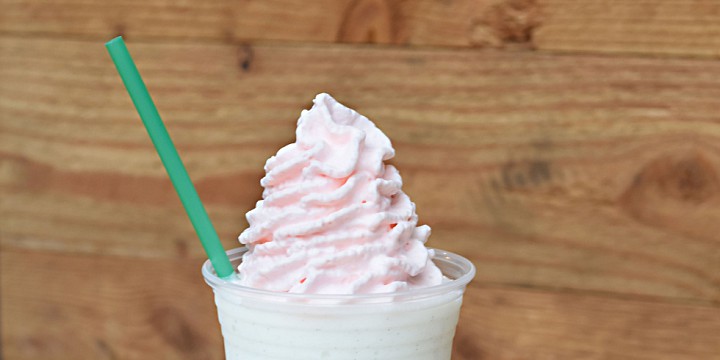 Happy Birthday, Starbucks Frappuccino! According to CNN Money, the signature beverage has been around for 20 years, and in celebration, the coffee giant is released a new, limited edition Birthday Cake variation of the frosted treat.
The Birthday Cake Frappuccino will be available at all locations beginning March 26 and ending March 30, CNN reported. Further, a pink-colored version will also be available that uses vanilla, hazelnut and raspberry infused whipped cream.
The Frappuccino was not originally coined by Starbucks (NASDAQ: SBUX), according to CNN, although the Seattle-based coffee makers are the ones who made the drink into the multinational sensation it is today. Eventually bought out by Starbucks, Boston-based The Coffee Connection first started making the drink in the early 90s.
Once Starbucks began making their own version, the drink sold more than 5,000 units in the first week available. Later, the coffee chain linked up with Pepsi to bottle the product, CNN reported.