Warren Buffet is back in Phillips 66. What does this mean for Berkshire Hathaway, and does he know something about crude oil prices that we don't? Asks Bidness Etc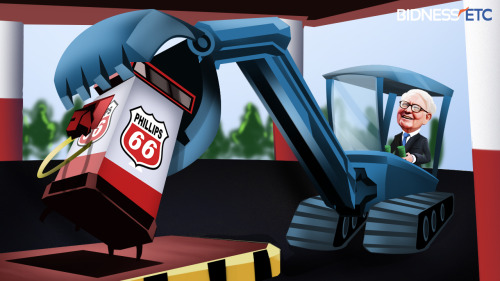 On August 29, Warren Buffett's Berkshire Hathaway Inc. (BRK.A) announced his holding of a $4.50 billion, 10% stake in Phillips 66 (PSX). He has returned to the company after offloading two-thirds of his 27 million shares in December, 2013. These shares were swapped by Berkshire Hathaway for Phillips 66's specialty chemical business. At the end of the second quarter of fiscal year 2015 (2QFY15) he further reduced his holdings and sold his stake in the company.
Perhaps Mr. Buffett can repeat his share-swap deal and engage in a buyout of the organization's midstream business.
Mr. Buffett's Crude Oil Price Outlook
In the last year, crude oil prices have been slashed 50%. Demand from China remains weak, while supply from the US and the Organization of Petroleum Exporting Countries (OPEC) remains strong. West Texas Intermediate (WTI) hovers at $45 per barrel, while Brent Crude trades at $50 per barrel.
Berkshire's recent stake in Phillips 66 suggests Mr. Buffett is pessimistic on the prospects of a rebound in crude prices. The companies in the upstream divisions of exploration and production have sustained heavy losses. In contrast, downstream refining and marketing businesses, like Phillips 66, have prospered. A lower crude oil price environment implies a lower cost of production for refineries, allowing them to reap significant profits.
In February, Berkshire Hathaway dumped a $3.70 billion stake in Exxon Mobil...
More