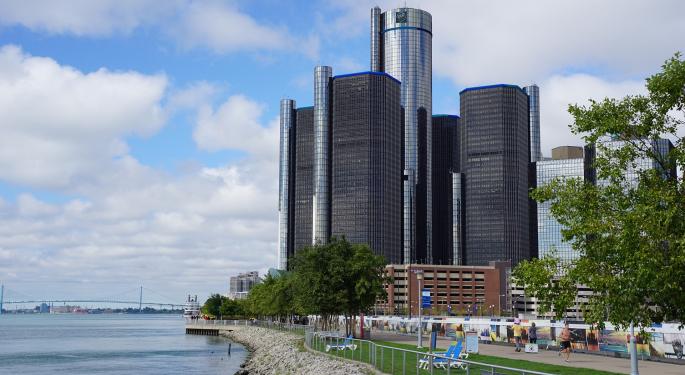 On July 21, General Motors Company GM delivered blow-out Q2 earnings, including record earnings of $1.86 per share on revenue of $42.4 billion. Both numbers came in well ahead of Wall Street consensus estimates of $1.52 and $39.0 billion, respectively.
And yet GM shareholders are once again left frustrated by the company's sluggish stock. Despite the blowout quarter, GM's stock is down 0.9 percent in the weeks following its earnings report.
Even a number of Wall Street firms share the market's indifference on GM. Following GM's Q2 earnings, Jefferies analyst Philippe Houchois initiated coverage on GM with a Hold rating and a $33 price target.
But if the stock's disappointing trading action in recent months has some GM investors questioning their holdings, Warren Buffett doesn't seem to be worried.
Berkshire Hathaway Inc. (NYSE: BRK-A) (NYSE: BRK-B) currently owns more than $1.55 billion of GM stock, making it one of Buffett's 15 largest holdings.
In fact, not only is Buffett not selling GM, he was buying the stock as recently as Q3 of 2015 when its share price averaged roughly $31 per share.
What does Buffett like about GM? He certainly likes the 4.9 percent dividend that pays shareholders a nice return even when the stock trades sideways. But he likely also appreciates GM's absurdly low forward PE of 5.3 and PEG ratio 0.4.
Traders can argue over where GM's next catalyst will come from or whether or not the auto market has peaked, but it's hard to argue that the stock has much downside at its extremely discounted valuation.
And it's always hard to argue with Warren Buffett, one of the most successful long-term investors of all time.
© 2016 Benzinga.com. Benzinga does not provide investment advice. All rights reserved.