No one likes to lose money, which is why so many have a deep-seated fear of the stock market. However, while there is a risk of losing money when investing in stocks, some companies have a much lower risk profile than others. These companies drive out risk by maintaining a conservative financial profile, such as keeping debt down and operating businesses that generate stable cash flow, which positions them to withstand any storm.
Three that fit these criteria are Williams Partners (NYSE:WPZ), Boardwalk Pipelines Partners (NYSE:BWP), and Magellan Midstream Partners (NYSE:MMP). Here's why risk-adverse investors should love these stocks.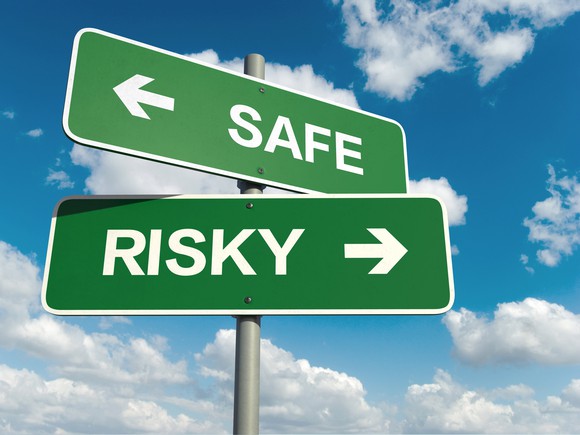 All shored up and ready to grow
Natural gas pipeline MLP Williams Partners has been on a mission to reduce its risk profile over the past year. The company has worked with parent company Williams Companies (NYSE:WMB) on several strategic initiatives that reduced its exposure to commodity price volatility and eliminated the need to access the capital markets for growth financing. These moves included selling their Canadian assets and Williams Partners' stake in a petrochemicals plant to raise cash and reduce commodity price exposure. Meanwhile, Williams agreed to eliminate the high-cost incentive distribution rights that ate up a significant portion of its MLP's cash flow. Finally, both companies reset their investor payouts to more sustainable levels.
As a result of these moves, Williams Partners is a much less risky company than it was just a year ago. By selling commodity price exposed assets, the company has increased the percentage of cash flow that comes from stable fees all the way up to a 97%. Meanwhile, the proceeds from these sales will push its leverage ratio to a more conservative 4.5 times debt to EBITDA this year. Because of that, one credit rating agency recently said it would likely upgrade the company's credit rating by two notches, to BBB+. Meanwhile, with the capital raised this...
More