Here's a great graphic from The Economic showing US home equity vs mortgage debt.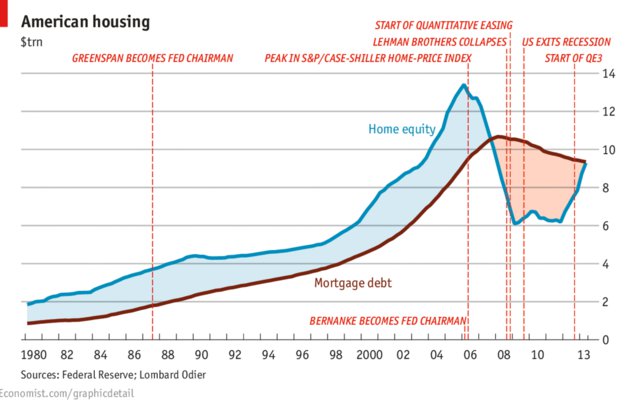 For a long time we have been hearing about the fact that many US homeowners have been underwater on their mortgages (that they owe more in their mortgage than their house is worth). This is a problem that undercuts household spending and consumer confidence. However it seems that on average the US home owner may be about to be breathe easier as on aggregate home equity is going to move above mortgage debt. This is one reason - the end of the "deleveraging process" - that can help to explain why the US economy is starting to do better.
It can also be a positive sign for the general housing market on the macro level which should benefit home builders, real estate and all the ancillary services that go along with an improving housing market.