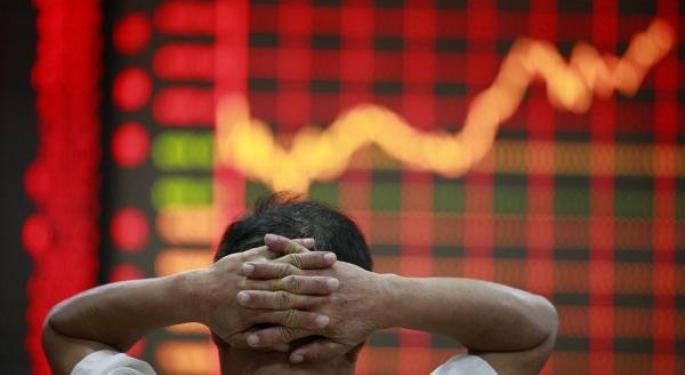 The semiconductor sector received some welcomed news on Wednesday as Doug Freedman of Sterne Agee CRT released bullish ratings on Micron Technology, Inc. (NASDAQ:MU) and Intel Corporation (NASDAQ:INTC). This positive coverage comes after months of analysts voicing apprehension about the fall of the PC and the negative impact it is having on semiconductor giants.
The price of DRAMs (the memory chip central in producing PCs) has been falling since 2011 due to lower PC demand coupled with increased competition and consolidation within the sector.
As opposed to other analysts who believe the fall of the PC, and consequently the fall of the DRAM, will be the detriment of the semiconductor industry, Freedman voiced that the business runs in cycles and is trading at "an unwarranted discount to the broader market."
Despite the weak PC market, the decelerating Chinese economy and the rising strength of the US dollar, Freedman sees overall upside in the semiconductor market even though these adverse factors could be in play for two more years. Freedman is a top-ranked analyst in the technology sector, having achieved a...
More