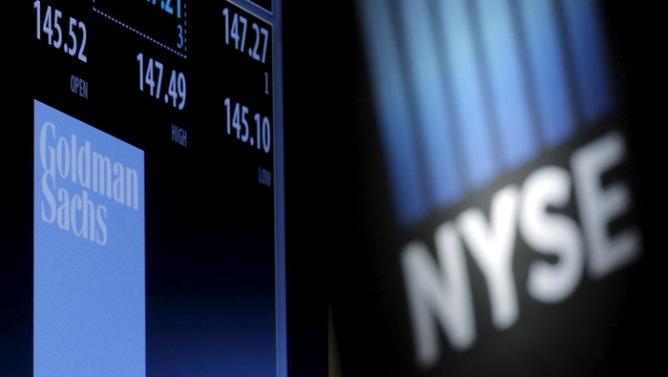 (Reuters) - Goldman Sachs Group Inc reported the worst quarterly results in more than four years on Tuesday as volatile markets kept clients from trading, investing or issuing new securities.
Goldman's report wrapped up a dismal quarter for big U.S. banks. The previous day, its most comparable rival, Morgan Stanley, also said its profit fell by more than one-half due to tough markets.
Goldman's first-quarter revenues tumbled 40 percent, hit by sliding commodity prices, worries about the Chinese economy and uncertainty about U.S. interest rates. Profit fell even more sharply, emphasizing Goldman's reliance on the capital markets business, particularly bond trading which can be volatile.
Analysts peppered Chief Financial Officer Harvey Schwartz with questions about Goldman's commitment to bond trading as well as its unusually low returns during the quarter, and his outlook for the rest of the year.
"I certainly would not sit here and tell you we were happy about this quarter," he said. "But we will do what it takes over time to make sure that we deliver for our clients and maximize the returns for shareholders."
Goldman executives have repeatedly said they believe difficulties in trading are short term and that the business will come back. But as Wall Street approaches its sixth year of weak volumes and unexpected price swings that are hurting results, some investors are wondering...
More