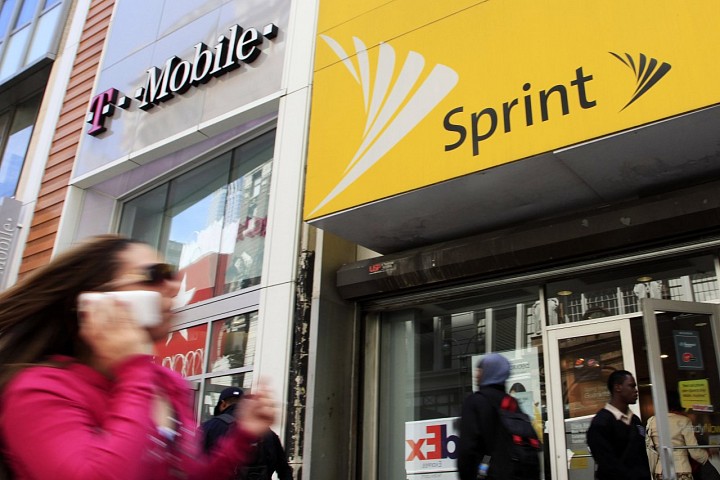 The abrupt turn of events derailed a deal that many on Wall Street have anticipated for years, and that Mr. Son has long desired. Before Mr. Son's SoftBank Group Corp. 9984 0.79% acquired control of Sprint for $22 billion in 2013, he also held talks with Deutsche Telekom AG DTEGY 1.00% about striking a three-way deal with its U.S. subsidiary, T-Mobile. When that failed, he tried to merge the companies again in 2014, only to back down in the face of opposition from regulators.
The latest round of deal talks began to unravel in late October. The transaction that was being contemplated was an all-stock merger that would have given Deutsche Telekom control over the combined company and made T-Mobile Chief Executive John Legere the new firm's head, the people said. Beyond having a voice as a major shareholder, Mr. Son wouldn't be able to dictate the combined company's direction.
In recent weeks, disagreements over Sprint's valuation also came to a head, the people familiar with the matter said. Deal makers with Sprint were under the impression an exchange ratio for Sprint's shares had been agreed to weeks ago. But, as Sprint's stock price began to slide, T-Mobile began discussing a lower valuation, they said.
Then, at an Oct. 27 board meeting in Tokyo, executives at SoftBank started questioning the fundamental logic of the deal, the people said. Mr. Son believes wireless connectivity is central to major businesses of the future, including robots and millions of devices. Sprint, therefore, is a strategically critical asset, they argued, so why give up control at all?
For Deutsche Telekom, control was also a requirement. T-Mobile is much larger than Sprint, and Deutsche Telekom would have to control the combined company to include the U.S. results in the German company's reported results.
Whether regulators would approve the deal was also a major concern for SoftBank, the people said. U.S. regulators had expressed opposition to the same combination under the Obama administration and had also blocked AT&T Inc.'s attempt to buy T-Mobile in 2011, arguing that reducing the market from four to three competitors would harm consumers.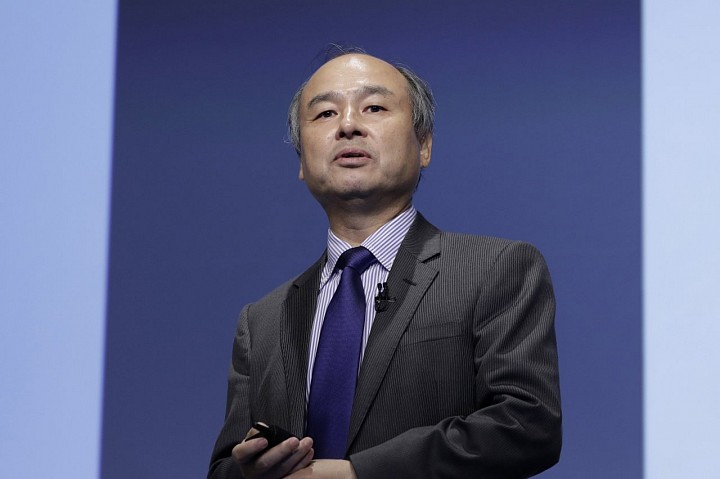 Even with a pro-business Trump administration, Sprint wasn't sure the Justice Department would approve the merger. The SoftBank board didn't want to leave Sprint in a limbo, the people said, while antitrust regulators reviewed the process for a year—a time during which Sprint customers and employees might leave.
"The probability of approval by the DOJ was low, so why sit in limbo and see Sprint go downward?" one of the people said.
When Mr. Son recently called Tim Höttges, chief executive of Deutsche Telekom, to let him know he wanted to scrap the deal, Mr. Höttges asked for a few more days, two of the people said. T-Mobile's board met in New York on Wednesday and its bankers scrambled to put together a better offer.
After the board meeting, T-Mobile's Mr. Legere spoke with Sprint's chief executive, Marcelo Claure. Mr. Legere made it clear T-Mobile didn't want the deal to die, two of the people said. The executives agreed to meet and talk things over.
The meeting took place over dinner at Mr. Son's expansive home in Tokyo, three of the people said. In attendance were Mr. Höttges, Mr. Legere, Mr. Claure and Mr. Son, along with their advisers. T-Mobile offered a more attractive exchange ratio, meaning it would have required fewer Sprint shares to obtain a larger ownership stake, the people said.
Mr. Son couldn't be swayed. Within hours, the executives were on planes, headed home.
While significant progress had been made on many issues during months of talks, valuation and control always lingered in the background, said one person close to the deal. "The synergies that this deal offered were bigger than the deal. Bigger than the market cap of Sprint," the person said. "The synergies were massive, and that's what keeps everybody going."
Combined, Sprint and T-Mobile would still trail Verizon Communications Inc. and AT&T by monthly subscribers. But the combination could yield billions of dollars in savings by sharing management, stores, wireless spectrum and network equipment, analysts at New Street Research estimated.
"Both management teams have failed their shareholders," said New Street telecom analyst Jonathan Chaplin on Saturday. "There was $50 billion of value to be created out of this deal…Neither company is going to create that magnitude of value in some alternative way."
Sprint, which has struggled with annual losses, has a market value of about $27 billion and more than $30 billion in debt. T-Mobile, which eclipsed Sprint to become the No. 3 carrier by subscribers, has a market value of nearly $50 billion.
On their own, things will be more difficult for Sprint than T-Mobile, analysts say. Sprint has invested the least in its network in recent years while only adding a modest amount of subscribers. T-Mobile, meanwhile, has expanded its coverage footprint and added millions of customers since the two broke off the last round of merger talks in 2014.
Mr. Claure said Sprint plans to increase network investment, and that it will benefit from its vast spectrum holdings. SoftBank plans to buy shares of Sprint in the open market, a person familiar with the matter said, though its ownership won't exceed 85%, which would trigger a tender offer for the remaining shares. SoftBank currently owns about 82% of Sprint.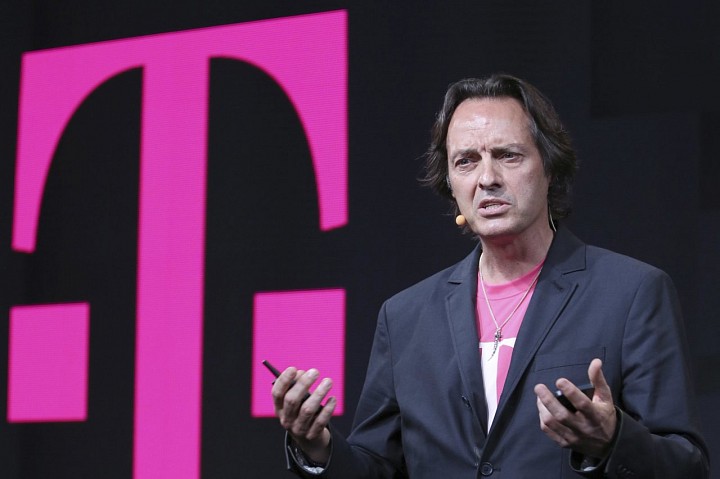 The four major wireless carriers have been beating each other up in recent years as the number of cellphones has surpassed the number of Americans, making growth harder to come by. Much of that competition has been driven by Sprint and T-Mobile, which have slashed prices and aggressively marketed unlimited data plans. Those moves forced AT&T and Verizon to bring back unlimited data plans. The two industry giants are also moving into new industries, such as television and digital advertising.
Investors believed that a Sprint merger with T-Mobile would have eased competitive pressure, a feeling that was on display last week: After news broke the deal was falling apart, Verizon and AT&T shares fell a few percentage points.
As for Mr. Son? He recently boasted during an interview with Bloomberg that, even without a merger, his investment in Sprint has netted a big gain. "Our investment on Sprint, despite many people's image, our return on equity investment is over 40%. Very good profit, already," he said.
That gain actually came entirely from the strength of the U.S. dollar against the Japanese yen. Had Mr. Son invested the same amount in the S&P 500 index, he would have fared far better and profited at least $15 billion as of October.
—Mayumi Negishi, Stu Woo and Liz Hoffman contributed to this article.
Write to Ryan Knutson at ryan.knutson@wsj.com, Drew FitzGerald at andrew.fitzgerald@wsj.com and Dana Mattioli at dana.mattioli@wsj.com
More