Investors who are stashing away shares in Royal Dutch Shell plc (NYSE: RDS-B), Procter & Gamble (NYSE: PG), and Celgene Corp. (NASDAQ: CELG) in retirement accounts are making the right choice, according to these top Motley Fool contributors. All three of these companies have intriguing opportunities that could send shares higher over the long haul, and that might make them valuable additions to your portfolio, too.
Fixing the balance sheet
Reuben Gregg Brewer (Royal Dutch Shell plc): The company made a big and expensive natural gas bet during the oil downturn that's been a major headwind for the stock. The oil giant's more than $50 billion acquisition of BG Group pushed debt up 50% year over year in the fourth quarter of 2016, to a massive $83 billion. That's roughly 30% of Shell's capital structure, which is high relative to peers like ExxonMobil and Chevron.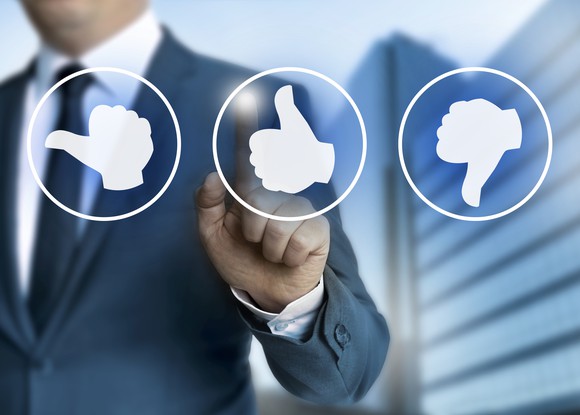 IMAGE SOURCE: GETTY IMAGES.
But here's the thing: The company's debt load was even higher during the year. And that's the important takeaway. Shell is starting to dig itself out of its debt hole by selling non-core assets. As it travels down this path, meanwhile, it's going to rebalance its business with an increasing focus on natural gas -- an area in which it's already a dominant player. Natural gas is expected to grow in importance, taking share from dirtier energy options like oil and coal.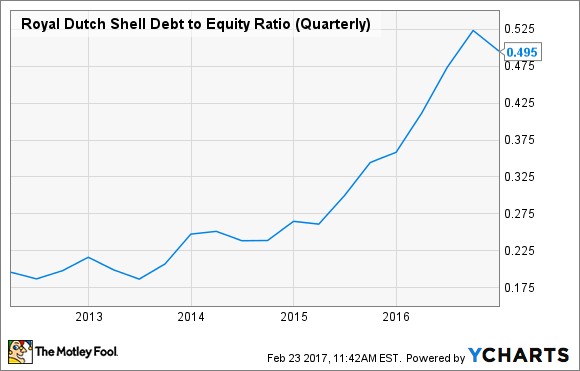 Royal Dutch Shell, a company that's been around for well over 100 years, looks like it's starting to get its financial house in order after an expensive, but potentially transformational, acquisition. As it strengthens its balance sheet, the security of its dividend improves, too. This is why now could be the right time to jump on Shell's 6.8% yield. For comparison, Chevron yields around 3.9% and Exxon 3.7%.
Shell's higher yield could be a nice boost...
More