In case you were wondering WTF... it's oil, as the algos pin to WTI after JPY failed to follow through on overnight intervention...
Dumping bonds didn't work... so they ramped JPY and when that failed switched to oil...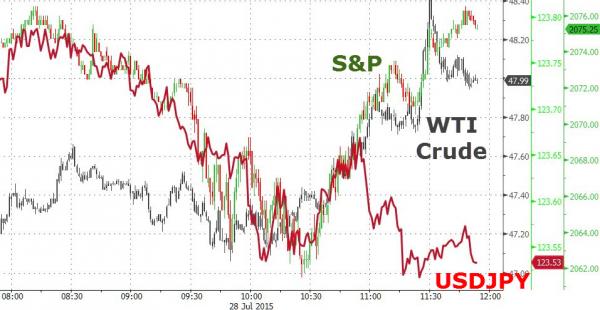 Of course the ramp is volumeless...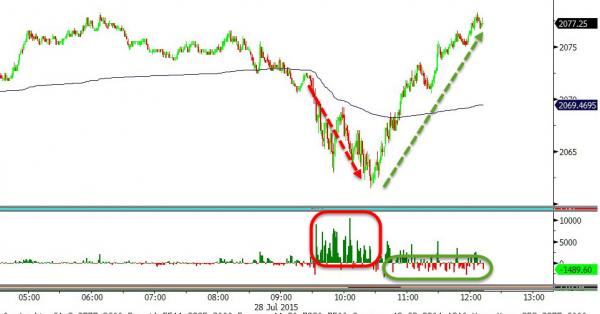 It appears bonds and stocks needed to recouple...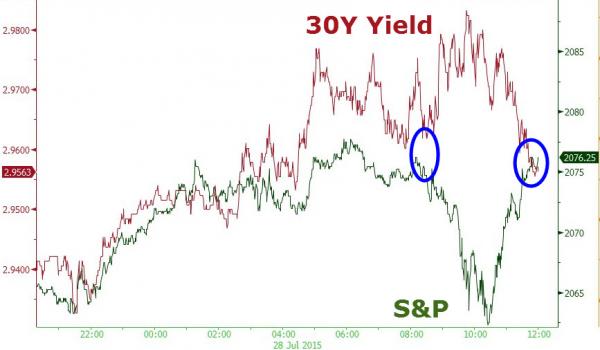 Because fun-durr-mentals. That's why.