Last week was a little crazy, Europe, Great Britain and US had a lot of new data and important decisions, why I am saying "a little"? The news we got and the cautious decisions from the central banks were not so unimaginable to predict, although the Friday non-farm gave us an unclear result.
Well, what passed is the past, we need to look forward. This week will be lack of breaking news as we assume, although the interest rates decision will be released from the reserve bank of Australia tomorrow during the Asian market time.
Actually, the performance of the AUD/USD was one of the worst one during the super week, it dropped sharply, losing about 350 points against the US dollar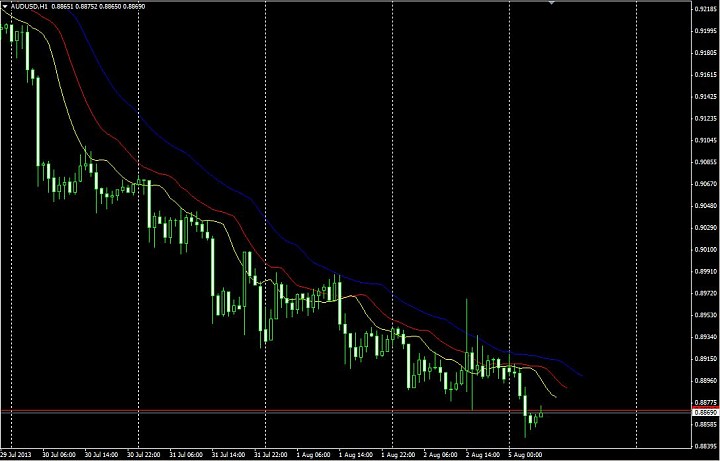 Tuesday, GMT 04:30 (12:30 BJ time). Most analysts expect the key interest rate to remain at 2.75%, although RBA Governor Glenn Stevens has hinted about a rate cut, so traders should be prepared for such a scenario. If the RBA does take action, it would likely be in the form of a 0.25% rate reduction.
The RBA will announce its decision in a rate statement
.
Before this event, GMT 01:30 (09:30 BJ time)AIG Services Index, Trade Balance, ANZ Job Advertisements and HPI will be released, which may also impact on the final decision.