I have been talking about the macro data that has supported the GBP (positive construction and services PMIs).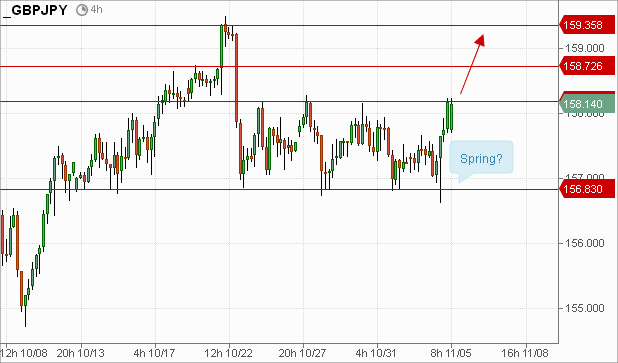 An interesting pair at the moment is the GBP/JPY as it has been stuck in ranging/consolidation action and now, after testing support near 156.80, the pair has moved back to the top of its range.

That dip just below support than a surge higher is reminiscent of a "spring" (a fake-out that takes out stops before rallying in the other direction).
 While we may find sellers here at 158.20, if we have further GBP strength and we manage to move above that level, then it opens up 158.80 and 159.25 as upside targets.
 Could get interesting real quick.