A Kilroy is an inverted head and shoulders pattern, and the EUR/GBP has been developing one since early July. We saw a break last week, but a pullback this week to test the strength of this price bottom. 
Then we got jobs data, which kicked off GBP weakness as it showed wage contraction, despite strong employment growth.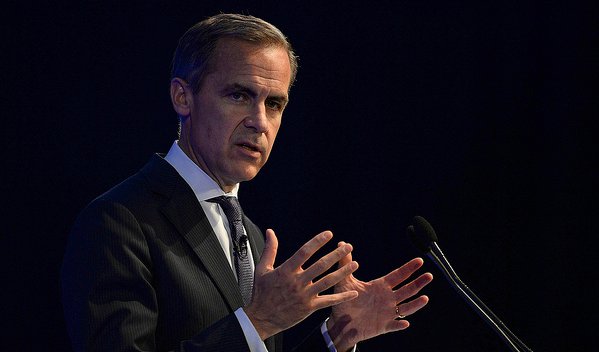 (BoE Governor, Mark Carney)
This theme (lack of wage growth despite increase in employment) is a concern reiterated by Mark Carney in the BoE's quarterly inflation report. 
" In light of the heightened uncertainty about the current degree of slack, the Committee will be placing particular importance on the prospective paths for wages and unit labour costs. "

He is basically saying look, the bank is ready to raise rates soon, maybe even in 2014, but this wage growth issue might deter the Monetary Policy Committee (MPC) from voting that way, even though there is no specific guideline on what wage growth numbers will have to be.

One thing is clear, a wage contraction as shown by Q2 jobs data, will not encourage the MPC to vote for a 2014 rate hike, and this weighs on the sterling pound. 

As you can see from the 4H EUR/GBP Chart, the jobs data and inflation report helped traders push the EUR/GBP back up above the neckline from its right shoulder, confirming a price bottom. The next resistance in the very short-term will be around 0.8030, the highs from mid to late June.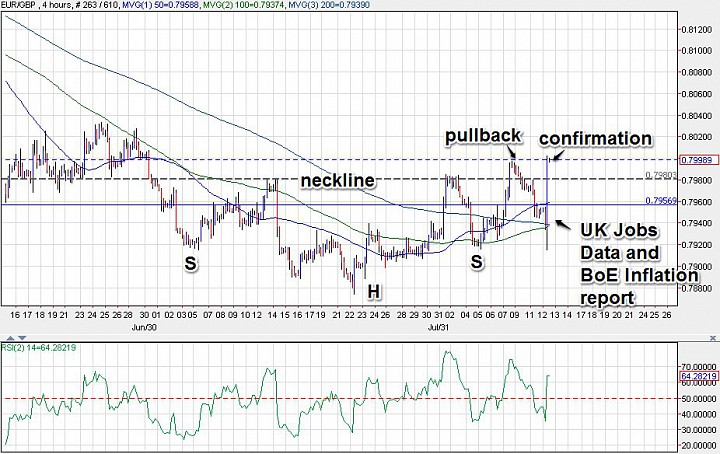 EUR/GBP 4H Chart: