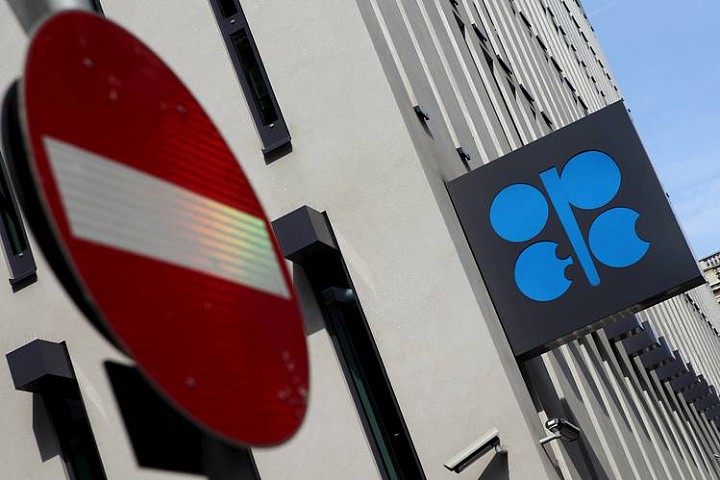 Oil prices fell below $40 a barrel Wednesday amid a growing glut, putting more pressure on an industry that already is a major weak spot for global growth.
The immediate cause was a 10th straight weekly rise in U.S. inventories of crude oil at a time of year when they are expected to shrink. The market's broader problem, however, is that producers in OPEC and the U.S. are locked in a battle for market share that has left the world flooded with oil.
For the past several months, Saudi Arabia has led a policy of raising oil output to squeeze presumably weaker U.S. rivals in the U.S. and other countries. But American producers have proved surprisingly resilient, thanks to deep cost cuts and support from banks that have kept loans flowing, helping the industry weather the market's collapse.
The standoff—and discontent with the Saudi policy—is coming to a head at this week's meeting of the Organization of the Petroleum Exporting Countries. So far, the kingdom has shown little willingness to budge.
Late Wednesday, people familiar with the matter said Saudi Arabia and other Persian Gulf states are willing to cut output as long as Iran and non-OPEC producers do their part as well.
"We cannot cut alone," one Gulf official said. "Everyone has to contribute."
Crude-oil futures fell 4.6% to $39.94 in New York on Wednesday, leaving them down about 25% for the year. Brent, the global benchmark, fell 4.4% to $42.49 on ICE Futures Europe.
There are signs that cheap oil has benefited industries and consumers, who are able to spend what they save at the pump. But the economic calculus has become more complex now that the U.S. has become a major oil producer in its own right, with the industry a key source of jobs and orders and with energy stocks and bonds widely held. The decline in crude has kept inflation subdued, complicating central bankers' approach to monetary policy.
Oil prices last closed below $40 in the U.S. in late August, when worries about the global...
More