The omens are not good when momentum and quality become highly correlated, warns SocGen's cross-asset research group.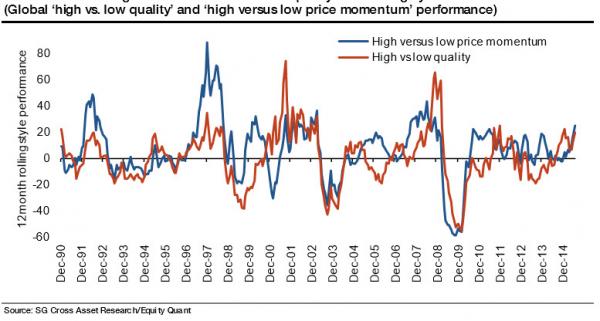 Quality is now essentially price momentum and vice versa, and history tells us when these two strategies collide the omens are not usually good, as it is a phenomena usually associated with equity markets turning bearish. This becomes even more evident when they plug the factors into their bear market indicator...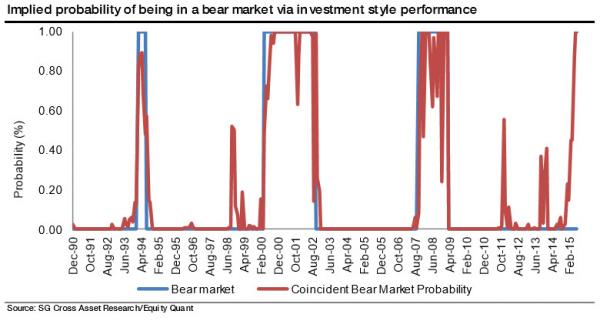 Simply put, we are in a bear market!
As ScoGen's Andrew Lapthorne notes,
...when you view the US equity market through the prism of investment style performance (which as we stated earlier is one of the useful features of factor indices), you can see that investors are positioning themselves EXACTLY as you would expect if faced with an economic deceleration. The 20 day correlation between our US quality style and commodity prices has averaged ca. 60% since November last year, and prior to that the correlation was effectively zero.

 

So as we have said many times, investors may be buying equities because they have few alternatives, but they are clearly economically bearish.
Source: Societe Generale