One week ago he said he has no interest in the Speaker position, but so much can change in one week. Moments ago Paul Ryan sent out a letter to the GOP announcing he would run for speaker of the house. And since he had previously said said he would only enter the speaker's race if he could lock up support from three wings of the fractious party, in the space of just 3 days this week, he appears to have done just that.
Letter below: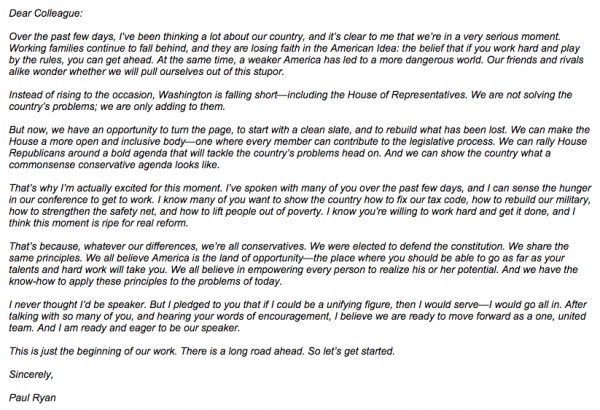 And with that the question over who the next house speaker will be is answered.
The only outstanding question now is how Ryan will handle the debt ceiling issue, which, however, as we said earlier is just a formality at this point, and the expansion of the U.S. debt ceiling target to $19.6 trillion is merely a matter of days.