Today the Bank of England (BoE) voted to hold the benchmark interest rate at 0.50% and the asset purchase program at 375B pounds. This was a much expected outcome and we won't know how each member voted until the release of BoE minutes in 2 weeks.

The GBP/USD has been consolidating and after the statement, fell below a triangle support as seen in the 4H chart:

GBP/USD 4H Chart 4/9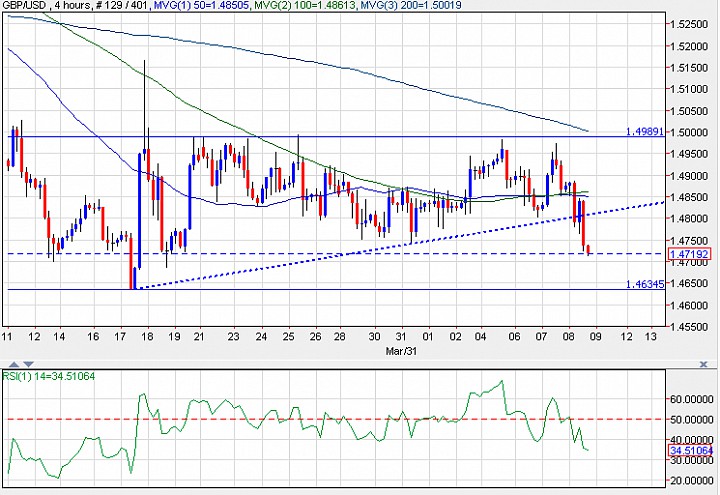 (click to enlarge)

We shouldn't read too much into this reaction. The fact is that the prevailing trend is bearish and intact. Price retreated from the 1.4990-1.50 resistance area even before the BoE minutes, and is extending lower, poised to test the 1.4635 low with risk of breaking lower. If the GBP/USD falls below 1.4635, it would most likely mean that the market is still bullish on the USD in general, and not necessarily because the market expects the BoE to become more dovish. 

In the near-term, before breaking below 1.4635, if price pulls back, we should anticipate resistance in the 1.48 area. However, if price climbs back above 1.4850, the pressure will remain towards the 1.4990-1.50 consolidation resistance.